Click here to view this post for 56k modems, or slow broadband connections
Once again we're approaching St Valentine's day, in the runup to which postal
workers are kept working overtime taking cards ranging from the sublime to the cheesy - and often unsigned - from A to B.
Valentine is reckoned to have been a bishop of the early church in Rome at a time when legionaries had been forbidden to marry, as senior members of the Senate reckoned the marital to detract from the martial. Managers of football teams used to have equivalent ideas and ban WAGS from travelling with players for big fixtures;
o tempora, o mores
...
10
- The Carpenters voice what it feels like to want to be in love, but for love to escape one...a feeling not unknown to adolescents nor, unfortunately, to Karen Carpenter for most of her life.
9
Deep Purple, in something of a symphonic rarity from their 1969
Book of Taliesyn
LP, describe from an adolescent male's point of view the emptiness referred to in the above song, and the epic heights to which boys (and men) can elevate an attraction that's not always much more than hormonal.
8
Sometimes young people find themselves thrown together then torn apart - especially in times of war. Here's Dame Vera Lynn singing about precious time together in a song that elements in the Government of the time tried unsuccessfully to ban:
That Lovely Weekend.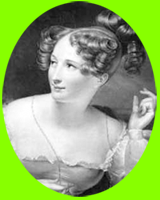 7
Symphonie Fantastique, 1st movement: Hector Berlioz composed this section of his emotional record of artistic life recalling himself at a dance when his beloved - Harriet Smithson - suddenly appears: a sweet moment when it happens, and sometimes this sort of thing does. One might see it as a classical version of Lennon and McCartney's
I saw her standing there
. Here it is performed by Fiorello H. LaGuardia High School's Senior Orchestra.
6
Janine - David Bowie, written by the songsmith about the girlfriend of a Polish acquaintance. I'm reminded of a trip to Ireland in the 1970s a my Mum sought out somebody she'd met at a party, presumably to ease the loneliness in the wake of my Dad's death. (Coming back there were no hotel places, but a Dublin Gardaí division let us sleep in their interrogation room.) Also of an ill-advised engagement to a Swiss girl after a holiday romance; thankfully, in both cases, good sense intervened before too much damage could be done.
5
There's an ongoing debate over the degree to which
Shakespeare understood women
. I don't know if that will ever be resolved, but Abba's songwriting team of Björn Ulvaeus and Benny Andersson put words into the mouths of their spouses, Anni-Frid Lyngstad and Agnetha Fältskog, that evinced an understanding of the female mind that sold millions of records, not least to women. One record in particular,
The Day before you Came
, reminds me of a poem by rennaissance woman Joyce Grenfell called
Ordinary Morning
:
It felt like an ordinary morning
It began in an ordinary way
And then, without warning
Ordinary morning
Became extraordinary day.

Hadn't the slightest sort of inkling -
No-one said love was on its way -
And then, within a twinkling
Without the smallest inkling
It became an extraordinary day.

For there you were
And the whole world stood still.
There you were,
I lved you then, and I always will.

At first, an ordinary morning.
Began on an ordinary way,
And then my heart was beating
At this ordinary meeting
And we both knew
This was not an ordinary day.
The song is all the more poignant as it was released as the band was disintegrating:
4
Sometimes we form pairings that, for better or worse, fall apart. Sometimes couples reunite, other times they don't; the pain of parting is universal - but not all separations are forever...
3
...as Emmy-Lou Harris sings: Together Again.
2
And when he and she are reunited, one hopes that romance still lives:
1
This song reminds me of my wedding to Maxima, my love. We had no money, but when we arrived at Church there were so many beautiful flowers; to this dayI don't know who provided them, but every night I thank God for them.
Have a happy Valentine's Day.
If you enjoyed this, click here for more Top ten songs about...