I've been compiling pubicity material for St Gallicus for much of the day and had resolved to have a night off blogging. Then I got an email from
ChinaAid
to the effect that Gulinuer, wife of imprisoned Uyghur Christian Alimujiang Yimiti from Xinjiang Province, has made a request.
Yimiti was jailed for revealing state secrets. Former British diplomat Tim Collard, who has worked in China,
put this in context last year
:
"revealing State secrets"...that's pretty serious. It's hardly a sign of tyranny – you get prosecuted for that over here. The problem is that, under Chinese law, any information which has not been specifically released by the government's information office is a state secret. The great dissident Wei Jingsheng got 15 years in 1979 for revealing that China was fighting a war with Vietnam, although many Chinese families had already found this out the hard way.
Gulinuer's request is simple: pray. Click her photo to see a video of her request, o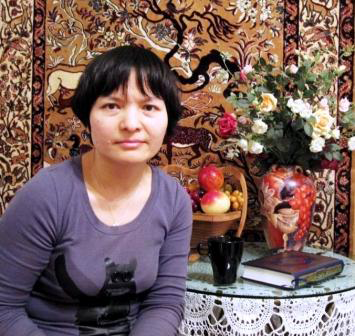 r
click here to read the text of her petition for prayer
. (And click on the photo of Alimujiang at the bottom to read about governmental persecution of Chinese house churches in general.)
Nothing's ever simple - for example, Collard suggests that one of the reasons Yimiti was put on trial was to stave of Al Qaeda sabre rattling; he had converted to Christianity from Islam in 1995. Prayer might not always bring injustice to an end in and of itself, but its always a good place to start from. Let's start something.
Related posts:

Christians in Xinjiang are suffering too

Sport isn't worth that much - Yimiti's Olympic struggle