There's a charity in North-East England called
Thomas
, which stands for
th
ose
o
n the
ma
rgins of a
s
ociety, that works "
at the cutting edge of social exclusion providing therapuetic and practical support to the drug addict, ex-offender, homeless and others suffering various kinds of social exclusion
". I think the acronym says it all - please click the link to the right and have a look at their page; I'd like to concentrate in this post on people who are socially excluded in Cambridge, and who are about to lose an invaluable service which has blossomed into a whole system offering people who are or have been homeless, in the words of the
Big Issue
motto, "a hand up, not a handout".
In Cambridge we have a magazine produced for and by presently and formerly homeless people called the
Willow Walker
which is under threat because its funding has been removed; an Autumn issue is forthcoming thanks to the good graces of Cambridge University Press, and editor Kirsten Lavers is presently raising funds through
justgiving.com
to produce the annual calendar.
The
Willow Walker
provides the unique service of getting the voices of homeless people into the services which commission and provide services for them. It speaks not only about needs and tragedies, but about aspirations and successes. Cambridge City Council seems to think at the moment that other services duplicate this, but I'm not aware of any.
I thought, as my monthly "top ten", I'd post ten songs about homelessness and responses from within and outwith the communities of people who are excluded in some way. There are as many songs that I could have posted as there are pathways into exclusion, so here are my choices, which are arranged without the usual numbers.
Witnessing and abuse

Fish voices the distress a neighbour feels when listening to a neighbour and her children get beaten by her partner - and the temptation to escape from that distress through fantasizing about being a "rescuer", literally a knight in shining armour, which leaves him in a guilt-walled cell where "I become an accessory/and I don't have an alibi".
This is a very harrowing song at the best of times; if you're feeling vulnerable because of domestic violence issues, please click the link to the left.
Violence
In the
Autumn 2006 edition of the Willow Walker
,
Big Issue
founder John Bird told Nick Dominguez, who is one of my favourite blues singers as well as a great writer, that - in the time of the infamous London landlord Peter Rachman - he was trying not only to survive a violent father but an "ideology of failure" imposed upon certain families by Social Services. Here is
No Son of Mine
by Genesis:
Relationships
While one hopes that one's relationship is forever, poet Cate Wiliams wrote for the
Willow Walker
of the sad truth that some go to hell in a handcart with the lines:
The loser and the winner
Are playing the same game
And the hopeless young beginner
Will do it all the same.
However, she finishes her verse in the hope the downwards is not the only motion:
At the foot of every mountain
The path tells us to go
To keep on climbing upward
And never answer no.
This is Abba's song about about "the loser and the winner" from the film
Mamma Mia
, where Meryl Streep plays a woman who has lost in love in every sense - but suspects little the reparative action that life has in store for her.
Labelling
Sometimes when homeless people become housed, they face criticisms of still forming part of the street community that is spoken of in negative tones. This legendary song by the Shangri-Las encapsulates the difficulty of getting the streets out of one's mind once one has bodily emerged from them.
Illness
Many people on the streets have an illness, but some would say that this reflects the prevalence of mental illness in society as a whole - ie more than some quarters would like to admit: in Cambridge alone, we've seen the closure of two acute psychiatric wards; and the Cambridge Clubhouse, part of the Clubhouse movement, which helps people rehabilitate themselves from chronic illness and the effects of hospitalisation, was closed down and replaced by the Cambridge Mental Health R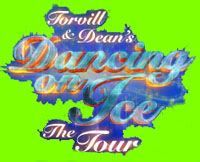 esource Centre, which itself is now to be closed. As a fellow Clubhouse alumnus told me, more folks than should be the case will end up being ping-ponged between prison and the wards as each argues the case for the other to be responsible.
Here's Jane Torville and Christopher Dean skating to Olympic gold to to Ravel's
Bolero
, which - it has been asserted - reflected his incipient manic-depression in the repeated phrasings.
Horace speaks from the past
One of the tracks on the critically-lauded album
Both Sides of the Tracks
by Street Voices is
Horace Odes Book 3 Verse 29
recited by Geoff Coombe
. It contains the lines written by the 1st century BC Roman poet:
Though storms around my vessel rave,
I will not fall to craven prayers,
Nor bargain by my vows to save
My Cyprian and Sidonian wares,
Else added to the insatiate main.
Then through the wild Aegean roar
The breezes and the Brethren Twain
Shall waft my little boat ashore.
The best song I can think of to represent Horace's maritime metaphor for life is Paul Simon's
Bridge over Troubled Water
: here it is sung by Eva Cassidy.
Hope
Lee Jay wrote his first poem in custody, and his stanzas take no prisoners. His poem
Regrets
, published in the
Willow
Walker, begins:
He sits alone, on his own
In a lonely place
As he wipes a tear from his eye
As he looks life in the face.
And he wonders why he lived his life!
The way he lived his life,
And he wipes another tear from his eye.
In Madness' hard-hitting and symphonic
One Better Day
, we hear of the hope that many people in the street community have that things will get better - getting out of that lonely place one day at a time.
Exclusion
This poem was written by a former alcoholic who had recovered but seemed to feel imprisoned by others' assumptions. It begins:
I am put away
I am discounted
I'm unwanted, don't fit,
I have no "house", of my "own",
Outside the city I sit, homeless.
Rejected, as I pay no tax, a social leper I,
A great assumption made.
That I am of no value...
When I read these lines, the first thing I thought of was Labi Siffre's
Something Inside So Strong
with its video based on Nelson Mandela's imprisonment, because of Mandela's refusal to remove himself from the consciousness of those to whom his existence was an embarrassment.
Building Oneself
The
Willow Walker
, with the English Churches Housing Group, sponsored a scheme in 2007 shrewdly called "
the self-build
": it both highlighted the breadth of talent languishing on the streets and in hostels at this time when we need as many people working as possible, and provided a parable in wood and nails of building oneself up as a person. The Self-Build motto is
you'll always get what you've always got if you always do what you've always done
:
On a constructional theme, here's
The Who
singing Pete Townshend's
Dig
.
Beatitudes: turning things upside down
I found this beautiful video on Revd Bosco Peters'
Liturgy
blog - it's the monks of the Russian Orthodox Valaam monastery singing the phrases from
Matthew 5:3-12
, helping us to try to identify that hardest of questions, who is the neighbour that Moses' book of
Leviticus
tells us we should love as ourselves, a task Rabbi Akiva called "
the greatest principle of the Torah
. I hope the present and future bodies looking at funding the
Willow Walker
will see that helping presently and formerly homeless people both fits in seamlessly with the Judaeo-Christian principles upon which our country is built, and makes sound econonomic, social, political and humanitarian sense.
(Update: the original video has been taken down, so here's the Beatitudes from Bishop Hilarion Alfeyev's
St Matthew's Passion
.
Click here to view and download issues of the Willow Walker.
Other posts related to the Willow Walker:

Homeless not hopeless

Catching Street Voices

Both Sides of the Tracks

Save the Willow Walker

The Willow Walker looks for a funder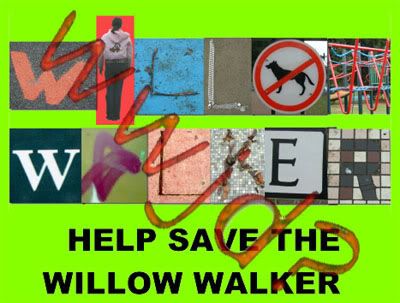 Related posts on music: click here for more top ten songs about...