Expect blues, expect hip hop, expect reggae, expect rock 'n roll, expect folk, expect virtuoso musicianship, raw passion and a musical night to remember proving that homelessness does not mean hopelessness.
I wouldn't nor
mally bring home a CD that has a parental advisory for "explicit lyrics", let alone a double one. But there are things we need to talk about explicitly: this is Both Sides of the Tracks, a compilation by artists who have experienced or been at risk of street life and their supporters, including the ground-breaking Street Voices, who can apply lyrics about loss and recovery to any genre of music and come out with complex works displaying the hard edge of having walked the walk - unlike, say, Ralph McTell's worthy but slightly patronising Streets of London, or Phil Collins' masterpiece of histrionics, Another Day in Paradise.
The professionalism evident in every aspect of the album, from musicianship to artwork, s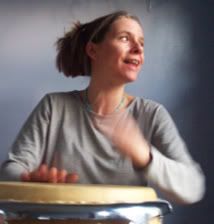 hows the degree of talent languishing on our streets at a time when the country needs all its talent at work. For instance, crossover hip-hop numbers have intelligent guitar-riffs in the background, like Psycrowe, Alchemist and Dislexya's Last Chance; Toby Peters' gentle love song It's Your Eyes benefits from a stripped-down acoustic backing, and Daniela McDermott makes percussion sound relaxing in her composition Yemonisa.
We meet old favourites here, too. Street Voices give a nod to Eric Clapton's introductory riff to Crossroads with the acoustic guitar in Robert Johnson's Cross Road Blues, Stella gives a bouncy lift to traditional Irish folk tunes with the guitar and penny whistle, and one of my favourite Cambridgeshire singers, Nick Dominguez, persents a
n interpretation of Pink Floyd's get-well-soon card to Syd Barrett, Wish You Were Here, that I had to listen to three times.
This double-album is a stopping-off point in the often painful process that Cambridge Link-Up has gone through in setting themselves up as a business that enables present and former homeless members to climb out of the dustbin wherein society is happy to deposit human beings it no longer wants. The misery street life often entails is reflected in several poems read in the album - for example, Dean Tobias' hard-hitting Victim of the Night is about street prostitutes: "just don't look too close in the daylight...covered in bruises and sores".
Perhaps to reflect the number of former forces members that end up on the street, Malcolm Driver performs Billy Connelly's Sergeant Where's Mine. Connelly, who had been a member of the TA Paratroop Regiment, probably wrote the poignant folk-song after talking to regular Paras who had served in Northern Ireland. The song is, unfortunately, once more germane to current affairs - Connelly describes the dilemma of the professional soldier faced with young people mobilised into action against them by cynical elders: "what do you do with a gun in your hand/when you're faced with a hundred odd weans [children]?"
It's a much-needed wake-up call: around 150 British Forces personnel are discharged for mental health reasons per year. Mental illness can be one of the slippier slopes leading to the street - if it hadn't been for my family I think I might have slid down it myself - as Dean Tobiass describes in his poem Nutty Nuts and the Section Threes (Section 3 being a mandatory hospitalisation for six months). The best-known slope is substance abuse - Freeman Freebyrd's Man from the Pool describes this process in five ever-darker verses in the form of limericks reflecting the pain inside figures of fun.
If you live in Cambridgeshire, then have another look at the quote at the top of this page, which is from the publicity for a concert held by many of the artists on this album and others in Cambridge pub Man on the Moon on Friday March 13th, entry £3.
Whether or not you live in Cambridgeshire, please have a look at the Willow Walker site, where Both Sides of the Tracks is avaliable for £10 ($14/€11) plus p&p. And click the Willow Walker logo below for some more poetry readings - but be prepared for everything from Horace to some very robust talking.