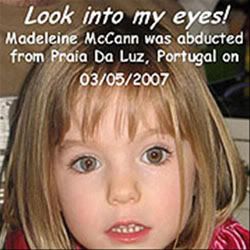 In 1963, Robert Silverberg wrote a short story called
To See the Invisible Man
, which was included in the science-fiction author's compilation
Needle in a Timestack
. In the piece, the unnamed protagonist tells how he was "branded" as invisible as a punishment for the crime of "coldness" - refusing to unburden himself to his fellow man. After his year's invilisbility, in which he is imprisoned in an open society where nobody is allowed to interact with him on pain of being branded invisible themselves, he reaches out to an invisible, and is arrested again on the opposite charge: "
not for the crime of coldness, this time, but for a crime of warmth
" - how like the treatment of figures in the public eye, I thought upon reading it.
I was reminded of this story when I happened into the living room where Maxima was watching Piers Morgan, former editor of scandal-sheet
The News of the World
and multiple dismissee, interview Katie Price (former glamour model Jordan) for his modestly-named series
Piers Morgan's Life Stories
.
I later learned that the blurb for the episode, which was a repeat, had promised that there would be a "revelation". Ms Price was talking about how, as a teenager, she had done a fashion shoot for a man who had turned out to be a paedophile, then found herself somewhere she had not intended to go, as I have often seen happen to people when I was a psychiatric nu
rse, and on these occasions you have to be careful not to let who you're talking to open up so unprotectedly that the beast in the basement flies out and can't be put back in.
So I was annoyed to see Morgan press Price repeatedly to say what had happened to her as a young child at the hands of "the wierdo in the park", even though, struggling not to cry, she indicated it was the first time she'd spoken about it. Eventually he admitted defeat and said he wasn't going to press her further because she was obviously upset.
Price is famous for pneumatic modelling sessions and has doubtlessly fuelled many feverish fantasies for male adolescents of all ages. However, once she managed to cross over into writing, she embarked on a signing tour for her autobiography and found that as many women as men were interested in the often-harrowing story of her life. One thing she complained about to Morgan was t
hat she had no control over what "celebrity" magazines said about her. Her popularity guarantees extra revenue for any publication carrying her image on the front page.
This is precisely the complaint which Gerry McCann, whose daughtedr Maddy was abducted from Portugal in May 2007, has made today in front of the parliamentary Culture, Media and Sports Committee enquiry into press standards about what he christened the "
Kate and Madeleine show
", referring to groundless press accusations that his wife had collaborated in the child's disappearance:
To see a front-page headline insinuating that you were involved in your own daughter's disappearance, it was incredibly, unbelievably upsetting...Madeleine was made a commodity and profits were to be made.
Kate McCann in fact, commented on press priorities while the Portuguese police leaked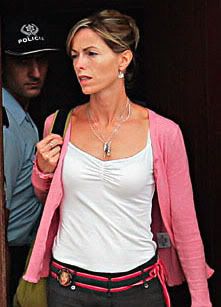 insinuations about her to cover for their unprofessional conduct. Since her dignified behaviour deprived the more manipulative tabloids of the opportunity to cast her as a victim, she was attacked for the crime of looking after her appearance (although looking at pictures of her you could see her becoming increasingly drawn and thin) and she
confessed to her mother
: "
If I weighed another two stone, had a bigger bosom and looked more maternal, people would be more sympathetic
".
This wa
s, ironically, a rough description of the mother of a later abductee, Shannon Matthews, with whom Kate McCann had to endure many negative comparisons - not least because Matthews willingly acceded to the demand for a victim - so much so that gutter journalists had trouble in believing the courtroom dénouement of the affair, that
Karen Matthews
had cooperated with the abductor in order to try to attract rewards for her return similar to those offered for the return of poor Madeleine.
Morgan's former organ
News of the World
is a main offender in the rush to commodify attractive young women by turning them into fodder for the consumption of those men who populate the realm of the lowest common denominator which, as public figures often show, is by no means the preserve of any one social class; the objectification is often effected through display of the breasts which may well be, as in the case of Price/Jordan, somewhat enhanced. In his "
reflections on the grandeur and misery of the body
"
Three Forms of Sudden Death
, F. Gonzalez-Crussi refers to an old saw from the Jalisco area of Mexico saying that "
stronger is their pull than a pair of oxen's on the yoke
".
Price has had enlargement operations for various reasons, citing one of them during the interview with Morgan, that she could make men feel attracted to her without their being able to enjoy the pleasure of her company. Gonzalez-Crussi refers to women who are "
sacrificed to the cultural values of the dominant group in the society to which [they] belong
", and proposes as their Patroness St Agatha, who was tortured under the orders of the Emperor Quintianus by having her breasts cut off, and is often depicted as carrying them in a dish. Price has since had a reduction, perhaps a sign of her having experienced some healing since her marriage to singer Peter André, the first man she trusted.
Before meeting André, Price had had an abortion when the father of her unborn child abandoned her; she considered another when carrying son Harvey, who was born blind and disabled (regarding which she was labelled "
the mother from hell
" for not playing the victim), but had the strength to walk away. I thought I saw a glimmer
through a glass darkly
of one of the smaller redemptions that prepare us for the most important one.