Sometimes, the story of two runaways catches the imagination of a nation, if not a continent.
It was 1998: these two, being taken to an ignominious fate, escaped and were recaptured. Not happy with this, they escaped again and crossed the River Avon, after which the police were called out; by the time they were surrounded again the eyes of an entire media machine were upon t
hem. But like their human counterparts, Butch and the Sundance Pig were only taken after a long fight. By this time, of course, questions had been asked in Parliament, and if they had been returned to the Malmesbury abbotoir, there would have been an international outcry: Japan had sent journalists to the quiet Wiltshire town, and American war reporter Donatella Lorch declared that the pigs had become "celebrities".
There's a lot to be said for pigs, I think - mainly because we find it easy to have empathy with them. For example, when
Patricia Piccini
wanted to raise awareness of human-animal hybrids, she used pigs as a model for a sculpture called "
The Young Family
", of which a painting is reproduced here. A scientist friend of mine experimented on mice in order to further essential
research, but told me he wouldn't have been able to experiment on pigs, because they look too intelligent. In fact, if celebrity chef Hugh Fearnley Whittingstall had campaigned for the rights of stall-farmed pigs instead of battery hens, the whole phenomenon of intensive farming would be on its last legs right now - but Whittingstall has
his own organic meat
to promote, and his biggest seller is chicken.
Maxima tells me that when she and her classmates were called "pigs" at school by boys who probably fancied them but were scared to admit it, the reply was that the epithet stood for "pretty intelligent girl".
But I don't think
former Labour MP Helen Clark
intended the word as a compliment when, tired and emotional in a bar, police were called to eject her when she became abusive to the Portuguese barmaid.
Cl
ark was elected MP for Peterborough as a result of having been selected by Labour out of an all-woman list. After being voted out in 2005, she threatened to join the Conservative Party but didn't do so - so I guess distributing the Mae Wests and the parachutes was a waste of time.
She was an MP at a time when the police were being inundated with new paperwork and targets. I don't mean to say that as a Labour MP she was intimately involved with that - but in a sense that's the point: Tony Blair told MP's to spend more time in their constituencies, and while they did this - and I realise that in Labour, just as in any other party, there are MPs who are passionate about both their constituencies and Parliament - one of the many agendas enacted was that of trying to turn the police force from an effective body devoted to keeping the Queen's Police to a warm fuzzy group who would never stand in Labour's way again. Thankfully, due to the influence of old hands, they are yet to succeed completely.
Where this is coming from is the Miner's Strike of 1984-1985. This was ostensibly a strike over the issues of closures, pay and conditions, but what National Union of Mineworkers head Arthur Scarghill had in mind was unseating Margaret Thatcher's government, after the fashion in which the NUM had forced Edward Heath to ask Great Britain "who governs?" in 1974 under the general secretaryship of Lawrence Daly. To cut a long story short, the NUM lost, and paid for Scarghill's dream of revolution by seeing mines closed all over the country.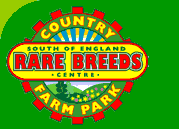 But there's a question I haven't answered. What became of Butch and the Sundance Pig? They were bought by the
Daily Mail
, are alive and well in the South of England Rare Breeds Centre & Country Park, and a film has been made of their story. From what I hear, fame hasn't gone to their heads. So far, at least - but I think they're smart enough to know when they're onto a good thing.
Clever animals, pigs.