The
Telegraph
's Tom Chivers reports that we've just had
International Blasphemy Day
. Chivers lists some of the milestones in British blasphemy law in his article.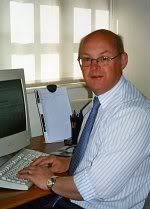 Among these, he cites Denis Lemon, publisher of now-defunct
Gay News
, being given a suspended sentence in 1977 for publishing an obscene poem called
The Love that Dares to Speak its Name
about a centurion, whose homosexuality seems to be the least of his problems, desecrating Christ's dead body. The prosecution was brought by Mary Whitehouse, who formed The Viewers' and Listeners' Association; in a 2002 article for the
Catholic Herald
John C Beyer - former director of
Mediawatch
, successor to Whitehouse's organisation - mentions something that is ommitted in the
Pink News
' celebration of the court case: the poem's author,
David Kirkup, disapproved of his travesty
's being used for the campaigns of activists.
The insouciance of the Establishment towards Judaeo-Christian issues was displayed openly when BBC2 broadcast
Jerry Springer: The Opera
despite receiving
its greatest number of complaints regarding a single broadcast before it was aired
(it already existed in the public realm as a stage play).
If radical militant atheists/secularists believe they should have a day to celebrate, that's perhaps something to investigate, and the investigation should take account of the fact that just about every day is International Blasphemy Day - as regards the followers of
some
faiths, and blasphemy is by no means the preserve of secularists.
Censorship is practically absent if you wish to do down Christianity or Judaism these days, but is almost everywhere if you wish to merely indicate that you follow these faiths, as witness the discrimination faced by
Nadia Eweida, Lilian Ladele and Caroline Petrie
for witnessing to their faith at work.
The first indication I had of this discrimination being exercised online was when virtual prelate Cranmer had his Facebook account disabled
because he was not a real person
, despite the social networking site having members called Kermit the Frog, Miss Piggy, King Henry VIII and Cardinal Wolseley. Having been told that he wasn't allowed to use a religious title in his name, he changed it: from Archbishop Cranmer to Ayatollah Cranmer.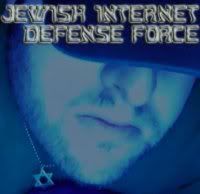 I found the case of David Appletree more disturbing. The founder of the
Jewish Internet Defense Force
has consistently opposed organised Holocaust denialism on Facebook, and for his troubles faces having his Facebook account disabled on the same grounds as Cranmer, that "Jewish Internet Defense Force" isn't a real name, and
provides a list of many other accounts threatened
on that basis, among which words like "Rabbi" and "Israel" are prominent. (A
sample letter on his behalf
may prove to be of great use for people who use stage-names.)
It should be noted that Facebook launched a major campaign on Yom Kippur, the Day of Atonement (Spetember 28-29 this year), when Jewish communities close down as completely as Ireland used to do on the Feast of the Annunciation. The
Independent
's house antisemite, Yasmin Alibhai Brown, also used the feastday to launch an atrocious
attack on Israel
, despite (or because of) that country being lauded by the
Washington Post
as
the new leader of the free world
because of premier Benjamin Netanyahu's robust and unstinting critique of the UN's ideological blinkeredness and Iran for its sabre-rattling that may yet draw the world into its first nuclear exchange.
So: secularists who want to have a special day to celebrate blasphemy and the many predjudices that hide behind it should stop and think, wouldn't an international anti-blasphemy day be more revealing?