Recently, I got a letter from a friend who lives in a nearby old fen and, like me, used to work with people who use illicit drugs. Inside were two letters from the BBC to him, in response to two letters of complaint he had sent about an objectionable song by The Beastie Boys called
She's on it
turning up on Dale Winton's show
Pick of the Pops
, which airs on Sunday afternoons from 2.30-4.30.
My friend, Iratus, was unhappy with those of the lyrics he managed to make out, and so looked them up on the web. When they did, he found the vocabulary of a situation that unfortunately is not uncommon today: a young lady (in the song a schoolgirl) being given cocaine in return for sexual favours. He wrote to the BBC, complaining that while he realised BBC Radio 2 did broadcast challenging material, this usually happened later in the evening and always with a warning.
Iratus received a prompt reply from the BBC,
stating
:
We are of course concerned if our programmes offend people and we never set out to offend but of course our public service role includes reflecting the world as it is...

I appreciate the strength of your views on these matters. Accordingly, I would like to assure you that I have registered your comments on our audience log. This daily report of audience feedback is circulated to many BBC staff, including members of the BBC Executive Board, channel controllers and other senior managers. The audience logs are seen as important documents that can help shape future decisions about future programming and content. They are also published on the BBC's intranet site, so are available for all BBC staff to view.

Thank you again for your interest in the BBC..."
When I took the letters to Professor Calculus to look over, upon reading the first he threw back his head and laughed, exclaiming: "They've given him the bug letter!"
Seeing my puzzled look, Calculus told me a story about a passenger on a cruise-ship who complained to the owners upon finding a bedbug. He got a reply stating that the member of staff responsible had been sacked and the captain reprimanded and, stuck to it, was his original complaint, with the words written on the back: "Give him the bug letter."
It was an amusing story, and when I investigated further I found that "
the [bed]bug letter
" had an interesting life as an urban legend. Anyway, Iratus didn't need any pointers to enlighten him to the fact that he was being fobbed off, and therefore iterated his complaint, adding that to give cocaine in return for sexual favours was to commit a criminal act.
This nugget appears to have exercised them down at BBC complaints. Their
second reply
to Iratus stated:
Having considered your further comments...I raised your concerns with senior management at the Radio 2 network. They acknowledge the record was not appropriate and suitable for this show. They pass on their apologies for any offence and thanks for bringing this matter to their attention.
Calculus and I looked at each other significantly like a pair of '70's detectives at this. So much for the "audience log" referred to in the bug letter!
Today,
Andrew Porter
interviewed Shadow Culture Media and Sports Secretary
Jeremy Hunt
, who was attending the Conservative Party Conference. Hunt questioned why the BBC should expect to receive a "£3 billion guaranteed cheque" every year and press onwards with a "lack of vision" regarding how it can help people and government tackle the pressing social issues of the day: "
the rise in knife crime, gun culture, broken families
".
He also referred to the £100 million per year that it takes to run BBC3 for "miniscule audiences". Too right. We bought a Freeview box in not in anticipation of the proposed switch from analogue to digital TV, but because it frustrated me to pay the license fee every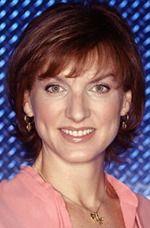 year for so many services - BBC's 3 and 4, the childrens' channels, the digital radio stations - that I was unable to receive.
One way in which the BBC could help heal our broken society, which was Mr Hunt's main topic, is not to attack the backbone of our Christian society, which is still its religion. I'm thinking mainly of its decision to air
Jerry Springer: the Opera
in the face of the most complaints it had ever received prior to its being aired (it was already in the public realm as a stage musical).
There was some discussion about the actual number of complaints, but this was put to bed by the
BBC Press Office
, which reported that it received about 55,000 complaints prior to the show's broadcast and 8,000 complaints afterwards, with about 2,200 messages of support.

In other words, there were around 30 times more complaints than pats on the back: in spite of this, communications regulator Ofcom found in its
meeting on the subject
that "
The Content Board...suggested that whilst the programme would have offended some people, the requirements of freedom of speech were such that it must be permissible on occasion to cause offence
."
I accept the principle, but it isn't practiced. In autumn 2006, a
summit
looked at the requests of performer Sacha Baron Cohen, who was invited to throw his pet hates into the bin in the BBC's
Room 101
. Cohen, a fair man, chose kosher food, the Archbishop of Canterbury, the Bible and the Koran. Almost everybody at the summit, including the show's producer, agreed that all of these items could be binned except the Koran.
Andrew Marr
, senior journalist with the Corporation, was admirably honest:
"The BBC is not impartial or neutral...It's a publicly funded, urban organization with an abnormally large number of young people, ethnic minorities and gay people. It has a liberal bias not so much a party-political bias. It is better expressed as a cultural liberal bias."
The BBC, in fact, has also been criticised roundly for its anti-American and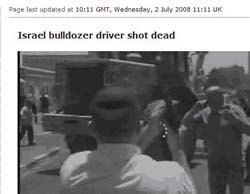 anti-Israeli
stances from both internal and external sources.
William D Rubinstein
, formerly of the Social Affairs Unit, asked at the time why no politician was willing to take serious action to tackle the BBC's bias. Perhaps Jeremy Hunt is in the vanguard of politicians who aren't afraid of the big bad Beeb.
Anyway, Iratus should be pleased; I don't know how many complainants got past the BBC's bug letter in the battle against
Jerry Springer: The Opera
, but in his own fight to get the BBC to admit it was wrong he's succeeded where 63,000 failed.
Related posts:
what the hell was all that about?
strictly sociopathic - the bbc has bullied us enough