Today, Minora came home from a routine appointment at the GP's, and related how kind and understanding she (the locum) had been. Then she added that the doctor was Chinese, and said: "So you see, Dad, not all foreigners are bad". I felt that she was holding up a picture of a not very nice person, and trying to present it to me as a mirror image.
I sat down with her and said that I had never made out "all foreigners" to be "bad". I pointed out the many nursing staff from Addenbrooke's who come from the Phillipines.
Andrew Lansley
, a Cambridgeshire MP and the Shadow Minister for Health, had pointed out to Parliament that they had been recruited because Philippino nurses
are so good
- to get a decent job in the Phillipines you have to speak good English (which is one of the two official languages of the country); and also the culture dictates that a sick person be treated as one of the carer's family. I know many Pinoy, and I've never met one, adult or child, who couldn't speak English well.
I was once invited to a Mass at St Quadraginta, celebrated by a Philippine priest, who stated that the country was starting to run out of nursing and care staff. Similarly, Mr Lansley stated that "our recruitment from such countries just cannot go on".
In the same vein, last year Poland's Deputy Culture Minister pleaded with Polish emigrant workers to
come home
. In as little as 4 years, the country will be hosting Expo 2012, and co-hosting the Euro 2012 football championships, and there aren't enough skilled workers to build the necessary structures. In May this year,
The Guardian
reported Eastern European workers leaving Ireland for fear of racism in the economic downturn.
Now that the downturn looks like a plunge, there is much unease in the UK about immigrants. Not just migrant labour, but populations so numerous that they can exercise no small influence in the country, for better - like the Philippinos - or for worse.
For example, Richard Edwards of
The Telegraph
reported in August that just as "cheating the system" became a way of life under the Communist régime in Poland, so the magazine
Przeglad
released an issue on how to get gas, electricity, mobile phones and accomodation without paying. Way of life or not, the news could hardly have come at a worse time for Poles, whose
community leaders met
with Cambrigdgeshire Constabulary Chief Constable Julie Spence, after voicing fears that Ms Spence might be the subject of hate-attacks after she was
brave enough
to link increased migration (there are now
95 languages
spoken in Cambridgeshire schools) to rising crime levels and a need for greater funding.
In September, Wajid Shamsul Hasan, Pakistan's High Commissioner to the UK, claimed that Western actions in Pakistan would
radicalise young Muslims
to the point that the streets of Britain would be less safe in the light of calls for Pakistanis' anger to be organised.
Earlier this week,
The Guardian's
Sarfraz Manzoor
wrote a rather thoughtful meditation o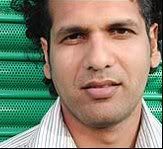 n whether multiculturalism served Britain's communities well, and if the rise of "political Islamism" might not render Enoch Powell's speech at the then Midland Hotel, notoriously misnamed the "rivers of blood" speech, "if not prophetic, then at least bracingly relevant."
Manzoor's article was entitled "Can Muslims trust the Tories?" This exercised
Cranmer
somewhat; in a tightly argued essay His Grace pointed out that "political Islamism" is a tautology, and towards the end posed the question: "what makes you think Muslims can trust Labour?"
I can only reply to Cranmer's question with another: "why should we think that any group without the necessary political clout to swing the next election in Labour's favour can trust it?"
Without wanting to get into the issue of "
stealth amnesty
", last year 19,000 asylum-seekers (not counting dependants) were given leave to stay in Great Britain, and will be eligible for passports - and presumably voting rights - in five years. How many of these deals have been done? This year, the "
Joseph Rowntree Reform Trust
published a
report
voicing concern about the "Purity of Elections" in the UK, regarding which I've posted an
extract
concerning a
cause célèbre
in Burnley, Lancashire.
How many amnesties have been given apart from the one reported by the
Times
? How many will be looking forward to passports due not long after 2010, the latest an election can be held?
How will Labour resist playing the race card, saying that we nasty Tories will break Labour's promises?
On a positive note, when Minora comes home from school I'll be able to show her a
story on the front page of today's paper about a group of people born far away from Britain who have won a battle to remain in this country, despite the government fighting them tooth and nail. Sometimes a good story breaks through the gloom -
the Gurkhas
can stay.
Which leaves just one more question - where are our children getting the idea that to love one's country makes one a
racist
?