Maxima and the kids went away to the other side of the fens recently to visit relatives, so I decided I'd try my hand at cookery. I thought I'd share my creation with you - the hypergarlic megapizza.
Get a piz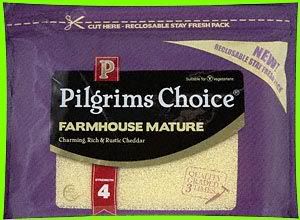 za base - preferably one that's got mushrooms already on it, as this will save you the effort of preparing them. Also buy three large blocks of strong cheddar - I chose Pilgrim's Choice; and some blue cheese, with parmesan as well. Add to your basket a bowl of pitted olives, a large jar of tomato pesto and some Lazy Garlic. (Note - it's not the garlic that's lazy, it's the cook. There's a theme coming through here.)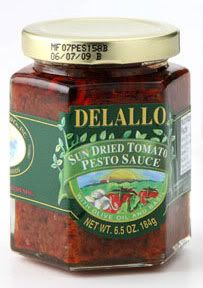 Spread the entire contents of the jar of tomato pesto over the pizza base. There are still people who say you can have too much pesto: they're dangerous and shouldn't be approached. They may go away if you throw peas at them, especially if they're still in the cans.
Don't bother grating the cheddar, it'll all end up a blob however you prepare it. Slice the first lot of cheddar and put it over the pesto, remembering to intercept liberal amounts as your reward for taking the b
other to cook. Then add the olives - all of them - and the second lot of cheddar over this.
This is important: grate the parmesan, then judiciously forget to wash up the grater, so your other half will know how hard you've worked. Put the parmesan over the second layer of cheddar, the lazy garlic (again all of it) over the parmesan, the blue cheese over the garlic, then the last lot of cheddar over this. Spend some time in amazed contemplation of your creation - a thing of beauty is a joy indeed, and there's nothing more beautiful or indeed joyous than your first hypergarlic megapizza.
Turn the cooker on. Put the pizza in the oven. After closing it, turn the oven on. Go watch somethin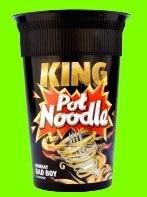 g important, like football, a heavy metal concert or
Lord of the Rings
, but don't have the volume too loud so that when the cheese starts to spit you'll remember you forgot the pizza.
Enjoy. For several days.
NB: this is a health-promotion blog. If you find all the cheese too salty, go have a kebab or a pot noodle instead.
Related post: Haute cuizine