The
Cambridge News
reports that a blitz on drink-driving is starting up in Cambridgeshire - as Casualty Reduction Officer PC Barrios says, to target the "
increase in the number of people going out and drinking
".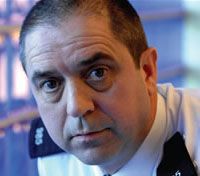 I think it's a very good idea: there are crackdowns on drink-driving all over the world at Christmas-time, but it's easy to forget this season of barbecues and country pub gardens in bloom.
I'm reminded of a
road-safety conference
, I attended in London, which was addressed by Superintendent Paula Rose of New Zealand Police, who studied at the Henley Management College and worked with the Thames Valley Police, both in the UK, as part ot the Foreign and Commonwealth Aotearoa Fellowship, of which she was the
2006 recipient
(Aotearoa is Māori for New Zealand).
Supt Rose told us about the country's robust system for dealing with drink-drivers (New Zealand, I gather, makes the rural parts of East Anglia look like central London). Over half of the 4.3 million inhabitants have driving licences, which can be applied for at the age of 15. There are about 400 community police stations, with 10,000-plus staff.
It was very interesting to hear her talk intelligently and humourously bu
t robustly about keeping on top of drink-driving on 91,000km (56,500 miles) of roads of varying standards. Ears pricked up at the mention of "booze buses" - mobile laboratories to process drivers who had failed a roadside breath test for alcohol, where a breath sample could be taken in a location where chain of evidence could be attested to, and , should the subject so choose, a blood sample could also be taken. They're staffed by officers who had trained to be part of tactical alcohol teams that would shut down a stretch of road and test every driver using it: up to 20,000 in a night.
Cam
bridgeshire Constabulary Chief Constable Julie Spence has been robust in demanding Govenment give her the means to recruit more police officers to help combat the effects of an increasing population upon the region, including drink-driving, and has made her points in the highest places more forthrightly than anybody who joined any organisation solely for advancement would dare to.
The results of such measures can be amazing: in 1973, the New Zealand road toll was 800 and should have been 1,500 last year but
was actually 350
, due in no small part to alert and uncompromising traffic policing, led by Supt. Rose. I hope that over the next year the Treasury listens to the evidence that strategies such as "booze-buses" play a major role in reducing carnage on our roads. Supt Rose quoted a Māori saying that lays out the major priority in policing that I am sure is shared by officers everywhere:
he tangata, he tangata, he tangata
- "our people, our people, our people".
Related post: drink-driving campaigns - a worked-out example