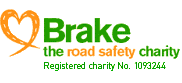 On the way to an international conference in London about drink/drug driving, I had my first lesson on the journey down. The train from Cambridge to London lived up to its nickname as "the sardine express". Although there were eight carriages all seats were taken, and the lack of vetilation made the experience feel like standing in a mobile sauna for an hour. I now know why some of those who are able to commute to big cities by car sometimes choose to do so.
The conference, hosted by the road charity
Brake
in the grand surroundings of th

e Royal College of Physicians, featured academics, police officers and advertising-campaign organisers from England, Belgium, Germany and New Zealand.
And Scotland. When Caroline Thomas, Senior Marketing Manager with the Scottish Government, started a presentation of a worked-out example of a road-safety campaign with an anti-drink-drive campaign, her Ayrshire accent was as clear as a bell; on the other hand, I'm told in my country of choice that my accent is really broad, and in my country of birth that I sound half-English.
She started with a history lesson: the first recorded death related to driving was that of Bridget Driscoll in London. A contemporary newspaper account reads:
On August 17, 1896, in London, Bridget Driscoll, age 45, became an early car accident fatality as crossed the grounds of the Crystal Palace (London), an automobile struck her at a speed witnesses described as "a reckless pace, in fact, like a fire engine."
The coroner concluded that the car that hit her had been driving at 4mph (6.5kph) and added his hope that there would be no further deaths due to driving. We're currently averaging an estimated 1,000,000 deaths worldwide related to driving per year.
From newspapers we went to other media. While it took radio 38 years to reach an audience of 50 million and TV 13 years, by the time mobile phones were in the ascendancy they had reached this mark within 2 years. Caroline drew our attention to the famous
Miracle on the Hudson
picture of US Airways Flight 1549, which had just ditched in the New York river, posted from a mobile phone on Twitter by rescuer Janis Krums as he went out on the ferry as part of the rescue team, with the microblog "There's a plane on the Hudson. I'm on the ferry going to pick up the people. Crazy." The city's own paper, the
New York Times
, had the story online in 10 minutes. But it had been well and truly scooped: Krums' picture had gone round the world at a speed that made swine fever look as lazy as a fed dog.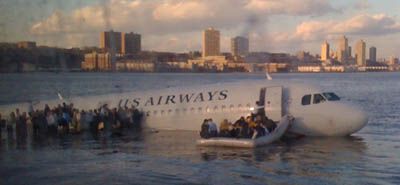 So where was all this going? As Ms Thomas explained, the object for Safer Scotland was to reach the relatively small amount of young people who were responsible for a disproportionate amount of failed breath tests and indeed accidents. Not pathological drinkers, people who have a beer then, having been disinhibited a little by the first pint, make the decision to have a second before they get into their car. They would then be more vulnerable to distraction, which was the theme ofthe campaign, starting with a cinema advert where a driver is distracted for a moment on a rural road, and, swerving out to avoid the car in front of him, crahes head-on with the car in front. There followed a wave of mobile-phone picture messages, starting with a ic of a car windscreeen at night, then a "new text" message, culminated in a pic of a broken windscreen. There was also an online campaign orchestrated around the "morning after", which in the UK accounts for 80% of drink-drive convictions.

The last phase of the campaign was, I believe, a stroke of genius: a Facebook page, now taken off, called "The Loneliest Man in Scotland", which achieved 400 friends as videos were posted about how the man, having failed a breathalyser test and been convicted of drink-driving, progressively becomes isolated from the people around him. There was a
degree of risk-taking here, as Facebookers are an independent lot, but what sponaneously happened was that abusive comments were taken care of by those many who wanted a serious debate on the matter. "Don't risk it" (the theme of the campaign) posters also appeared on X-box Live games.

The cinema ads were the workhorse of the campaign in reaching 17-19 year olds, which is perhaps a sad reflection of the cost to a family of going to the flicks. Surprisingly, use of new media like internet and mobile phones widened the age-range exposed to the advertising.

Scotland's safer driving pushes have to take into account that the country has a lot of rural roads that are often assumed to be quite empty, which is where I think Caroline's presentation was an important contribution to the conference. Should the Congestion Charge proposed for Cambridge be implemented, for example, then the Draughty Old Fen and other beads in the necklace of villages around the village will be exposed to even more rat-running than usual, as motorists whose destination is beyond Cambridge but who might usually run through it find ways to avoid the charge boundary. This, coupled with house-building schemes embarked upon to accomodate augmented populations, will fill up roads previously assumed to be emptier.
Another aspect I found impressive was that the campaign married embracing new media and technology with the age-old skill of identifying what a problem is, who is causing it, and how to reach them with which message. And all without the behinderment of ideological blinkers.

Lasly, the campaign demonstrates that, at a time when dismemberment and gore are daily bread for many younger cinema-goers and gamers, tactics have to be cerebral rather than visceral - more Psycho than Saw. As another speaker demonstrated, resolving tension halps people relax - "don't shock 'em and drop 'em, shake 'em and wake 'em". The latest Scottish advert on drink-driving demonstrates a firm grasp of this principle:


Related post: Booze-buses from Aotearoa - an idea for England?