We are a narrative species. Storytelling forms as much of the human experience as eating, breathing and sleeping, and ghost stories are an intrinsic part of this. What lies beyond? What if...? What comes after? It's a way of weaving a skein of fables which, when told with the greatest skill, forms a mirror that reflects back not just the facts of our existence but also the hopes and fears we're sometimes circumspect about speaking out loud. For example, when Jesus - a master storyteller - answered the Sadducees' question about
what might happen to a widow who had been married to seven brothers
in the afterlife, I bet you couldn't have heard a pin drop among his audience.
Without further ado, please let me share my own top ten ghost story genres in song with you.
10 -
Obsession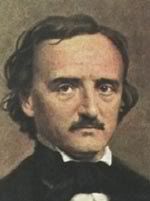 The song is from the Alan Parson Project's seminal 1976 album
Tales of Mystery and Imagination
, named after a collection of Edgar Allan Poe's short stories and poems. The poem of the same name concerns a young man who is morbidly devoted to his lost love Lenore, who the poem implies has died, and is seeking occult ways to have her returned to him. The video matches the mood of the poem exactly, and I would thoroughly recommend reading
Poe's original poem
.
9 -
Love
Scottish piano-accordian duo
The Alexander Brothers
had a huge hit with a sentimental ballad called "A Daisy a Day". In many ways the story behind the song, of a man who uses a simple gesture to demonstrate that he still loves his woman who's passed away and whom he's known since childhood, is the opposite of
The Raven
. It is devotion looking upwards, without the obsession that turns everything it touches sinister.
I'd thought that the brothers had written this song, and so was surprised to learn that it was penned by Jud Strunk, the song having been so popular that it was taken to the Moon by the astronauts of Apollo 17.
8 -
Possession
Chris de Burgh's
The Tower
is a classic parable of knowing somebody's value only once they've gone. From his concept album
Spanish Train and other Stories
, it merges warnings against encroaching upon God's creation too much originating from medioeval times with his own story about a nobleman who wanted to possess a beautiful, mysterious woman so much that he only realised too late that he had been in love with her.
7 -
Generosity
Here we have Uriah Heep in their incarnation as 1972 fashion victims, singing one of a spate of songs at the time based on imagined meetings with Gandalf/Merlin etc. It's a plea for healing and looking at one another's similarities instead of difficulties. It's a nice thought, and possibly came true for a bright shining moment with the release and presidency in South Africa of Nelson Mandela, who - a friend of mine from the country reminds me - could have initiated a bloodbath with a wave of his hand.
6 -
Horror
Blue Öyster Cult released
Nosferatu
to close their 1977
Spectres
album, and is based on the film of the same name. Faithful to the film, which was based on the novel
Dracula
in 1922 and remade by Werner Herzog in 1979, it contains the risk to the vampire from a woman who is "pure in heart".
5 -
Wonder
More played as an instrumental than a song, this is the tale of an old cowboy who sees a posse of cowherds chasing the devil's herd in the sky, finishing with instructions to the old boy to change his ways in order to earn a different fate. Enjoy this wonderful video to Vaughn Monroe's 1948 recording of the Stan Jones song.
4 -
Payback
The Great Silkie [seal] of Sule Skerry
is a story that originated among the Nors
e people which they took further afield to, for example, the Orkneys and Newfoundland, and is now a staple in the folklore of many communities that depend upon the sea. The story goes that one night, a seal came ashore and became a man, and fell in love with a beautiful, mysterious woman. Soon afterwards, as he was returning to the sea and his natural state and leaving her pregnant, he has a vision that his child will be a boy who will gow up to be a seal-gunner, and his first kill will be his father. The video posted reflects the tale's international nature, with American Judy Collins singing and Irishman Tommy Makem on the penny-whistle. The story she sings is very slightly different, but you'll still get the point.
3 -
Reward
During the state funeral procession of composer Giuseppi Verdi in 1901, the crowds spontaneously broke into what is still his best-known piece -
Chorus of the Hebrew Slaves
, better known by its opening two words,
Va, pensiero
(fly, thought, on golden wings...). It's a meditation on
Psalm 137
, in which the slaves in Exile sing their children to sleep with tales of Israel. I bottled out of posting the partly-translated version by Italian guitarist and vocalist Zucchero with Luciano Pavarotti, but couldn't find an orchestral/choral version with sound quality that did it justice. So here's a compromise: a partly-translated version by Russell Watson, backed by orchestra and choir, telling the story of ghosts who are gone but by no means forgotten, and whose reward we all reap.
2 -
A community of ghosts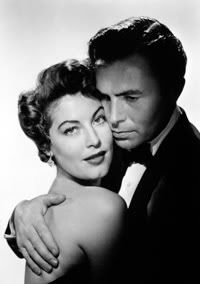 There's a breadth of tales about the ghost city, ship or train which is apparent for a while, then disappears - for example
Brigadoon
,
Pandora and the Flying Dutchman
or indeed Chris de Burgh's
Spanish Train
. This one, about a ghost market, is by Runrig and is in Scots Gaelic. You can see both Gaelic and English lyrics
here
- scroll down until you come to "The Hill at the Market Stance", which is the translation of the title. (The only decent video I could find aboutthe song is prefaced by an explanation by songwriters the MacDonald brothers about the ghost-story behind the song, and segues into another song which, in a sense, is about our ghosts.)
10 -
What comes after?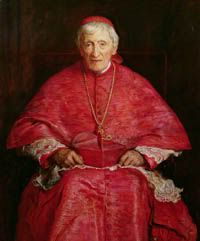 The Dream of Gerontius
is assumed by many to be "by" Edward Elgar - he wrote the score, which is achievement enough, to the poem written by John Cardinal Newman in 1865, 20 years after he had converted to the Roman Catholic Church from the Anglican Communion; some say he's due to be canonised next year - talk about upward mobility!
Gerontius
, very (too) briefly, follows an old man through the gates of death and to the throne of the Most High, whereupon he realises that God's goodness is so great that to stand in His presence in unpurified form will be destruction, and is taken to the soothing lake of Purgatory, where the Angel who has accompanied him tells him: "Angels, to whom the willing task is given,/Shall tend, and nurse, and lull thee, as thou liest;/And Masses on the earth and prayers in heaven,/Shall aid thee at the Throne of the most Highest." This is a very excerpt sung by Janet Baker:
Related posts: click here for more top ten songs about...