I was hoping to have done another "ordinary" blog before the Top Tips this week, but was called out to the printers to sort out a problem with the village mag...so here come the tips!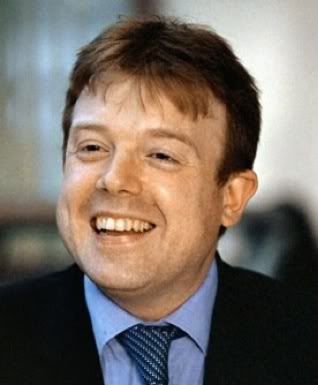 Nick Hillman, Prospective Parliamentary Candidate for the city of Cambridge in the forthcoming General Election, gives an excerpt from a non-partisan article he's written about involvement in political parties for the Church Times.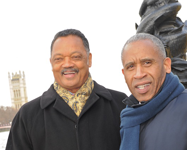 OBV, the website of Operation Black Vote, provide a pictorial presentation of the Revd Jesse Jackson's visit to London, from where he travelled to Cambridge - unfortunately no pics of this on the site.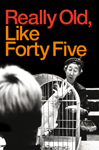 John Smeaton from SPUC presents a review from his newly-graduated son, Paul, of a challenging new play called Really Old, Like Forty-Five, which looks at what happens when the breakdown of the family reaches breaking-point.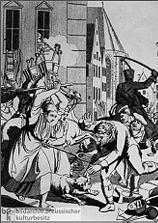 A three-link chain: as the Spectator's Melanie Phillips lauds the House of Commons All-Parliamentary Group against anti-semitism while presenting depressing evidence of the necessity of its existence...



...David Appletree of JIDF (Jewish Internet Defence Force) presents a victory against an antisemitic site on Facebook, which is notoriously selective in enforcing its own Terms of Service...
...and author of love-story and Holocaust memoir We Never Lost Hope Naomi Litvin interviews Appletree on her own blog.

Photographer, cook, home educator and general polymath Linda from Don't Poke the Baby delivers a haunting and poignant meditation for Lent.


Poppy, avatar for LegionLive, the new blog of the Royal British Legion, looks at the nomenclature of British and American military operations and wonders, What's in a name?
Here's Alex Massie, again from the Spectator, getting rather worried about Hilary Clinton & The Falklands.



On the other hand, Telegraph blogger and Conservative MEP Dan Hannan has been looking admiringly at the American Tea-Party movement and presents a report from the first British manifestation at the Conservative Spring Conference at Brighton. And I bet they served tea at this one.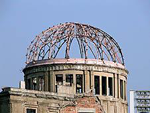 The National Catholic Reporter blog reports on a letter from the Bishops of Nagasaki and Hiroshima to President Obama and the Japanese Government advocating the abolition of all nuclear weapons.

Aned finally, what do you think is The Most Reproduced Piece of Art in the World?