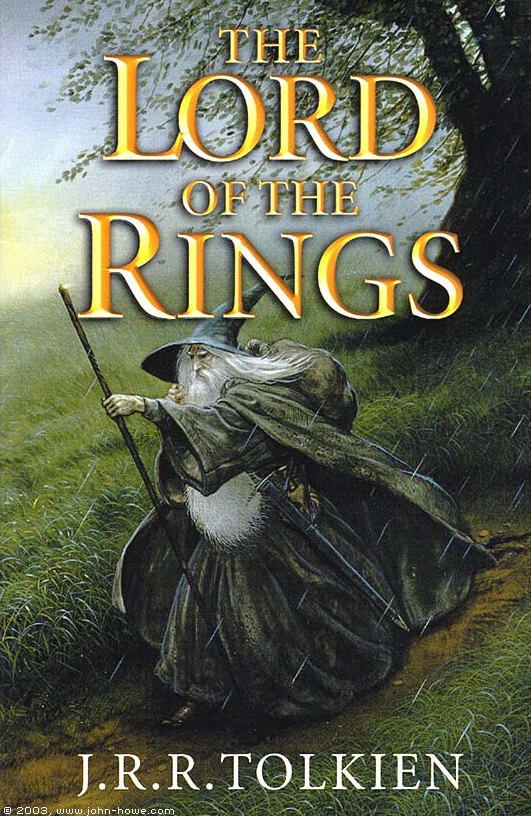 I'm a big fan of
The Lord of the Rings
, but must admit to my shame that I find the films more accessible than the book - I'm on my third attempt to get to the finish and, being halfway through
The Two Towers
, am further than I managed to get to either as a schoolboy or ten years ago.
A few months ago I bought a book - the first of a series called
The Wheel of Time
- that offered to "mine the world Tolkein hinted at"; I got through a few hundred pages then came to a phrase "slowly he began to breathe slowly". (Minora calls me a pedant, which really annoys me, because she puts the stress on the wrong syllable.)
As I threw it in the bin, I resolved to spend my weekend alone - Maxima having taken the girls to the other end of the Fens to visit her parents - reacquainting myself with the films, which have helped me power through the book no end.
As usual with one of my "bachelor weekends", I raided the "reduced to clear" section of the local supermarket to make one of my experimental meals that the women in my life tend to frown on.
The goal, I decided, would be something meatball-ish. So I emptied three cans of mince and onions into bowl, and grated two big wodges of blue cheese into it. I'd come home with a pack of eight factory eggs which had been going for a song because there should have been ten. I'm not overly chuffed at the concept of factory farming, but it beats me how people can look virtuous when buying their free-range eggs laid by hens bred to produce the extra-large ones, either not thinking or not caring why the shells have blood on them. Anyway, I couldn't decide how many eggs to use, so in went the lot. Then the best part of a jar of pesto went in. I like pesto. It's the nearest you'll get to a culinary proof of a deity other than an epiphany in your pantry, especially at times when you find yourself wondering why a loving God would create something like carrots.
Anyway, I grated a chunk of parmesan into the concoction, mixing while some penne bubbled away, then dropped teaspoonfuls of it onto a hot frying-pan with plenty of oil. (Helping make pancak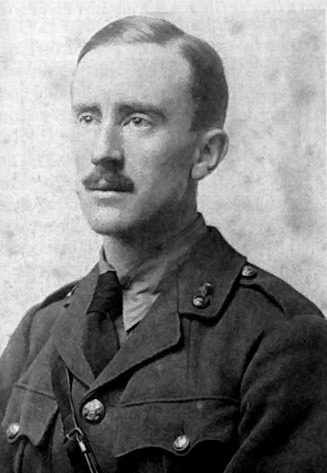 es at the Rectory on Shrove Tuesday, Rector Pellegrina asked me to reduce the amount of oil in my pan. When I did, people grumbled that my pancakes suddenly weren't as nice.) They ended up more like flat coins than balls, but tasted sublime in a sauce of blue cheese, mushroom soup and eggs.
It was, in fact, a meal suitably epic to accompany a marathon session of all three videos from which I emerged square-eyed but happy. I have the book with Tolkein's Foreword to the Second Edition, in which he tries to dispel speculation that the work is a religious analogy. I accept that, but it was also a labour of love for the author and expert on the Anglo-Saxon and early English languages, and as such I believe that the childhood convert to Roman Catholicism dug deep into the mines of his spirituality to inform the ethics of his morality-tale. What's really becoming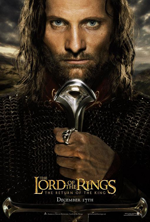 clear to me as I read
The Lord of the Rings
this time is that his first-hand experience of the horrors of the Great War wedded to frustration with the politics of appeasement directed towards Hitler - despite Tolkein's denial - come through in the backstory of the powers of Middle Earth standing back while the treacherous Sauron consolidates his hold on Mordor, to use it as a base for launching his bid to enslave the fantastic world.
And my cooking? I enthusiastically showed the remainder of the panful to Maxima on her return, at which she winced and told me to go get everybody a Chinese. Was it the eggs?