UPDATE: click here if you're looking for "Trumpington Bible"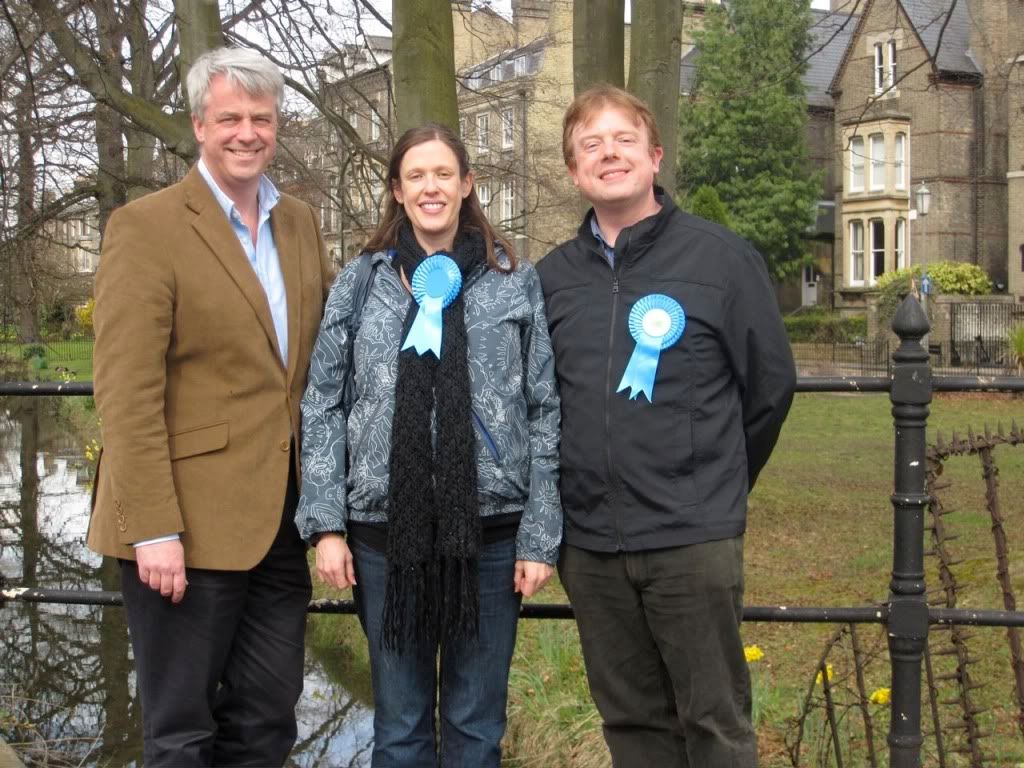 In the photo above, from left: Andrew Lansley, Shadow Secretary of State for Health, Lara Hillman, candidate for City Councillor for the Abbey Ward in Cambridge, and Nick Hillman, Prospective Parliamentary Candidate for Cambridge; taken in Brookside, in the Trumpington ward of Cambridge.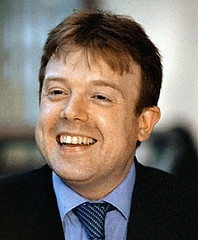 Going to Trumpington Waitrose to meet Nick Hillman - Prospective Parliamentary Candidate) for Cambridge - for a letter-drop explaining a boundary change, I was delighted to meet Nick's wife Lara, who is standing to become a Councillor for the city's Abbey ward. I have to admit a stereotypical male reaction on meeting an obviously pregnant woman in asking whether she might need some rests while walking about, which she handled with very good grace, considering the weight I'm carrying myself.
The letter was from
Shadow Health Secretary Andrew Lansley
, explaining that the village of Trumpington will no longer be part of his South Cambridgeshire Constituency but pass to Cambridge City which, hopefully, will be turned blue by Nick Hillman on Election Day.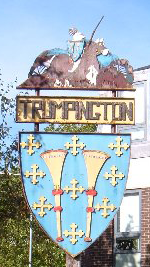 Look to the panel on the top right to see a countdown to how long we have to wait until that day. Since Gordon Brown
bottled out of an autumn 2007 election
that he might well have won through the "honeymoon effect" of his just having taken over from Tony Blair, he must be thinking back to 1979, when James Callaghan went right to the wire and
lost to Margaret Thatcher after a humiliating vote of no confidence
which he lost by one vote.
Mr Lansley had been in the news yesterday
criticising the Government for not making vital cancer-treating drugs available on the NHS
; but, like any responsible MP, Lansley cares deeply about his constituency and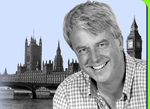 says in his letter, which he came to Trumpington to hand to the Cambridge team:
[The boundary change] is sad for me. I lived on the High Street in Trumpington for five years. I have been involved in many issues locally and have got to know well many people and organisations. It will be hard to hand over. But, when I do, I hope it will be to Nick Hillman, who is the Conservatives' Prospective Parliamentary Candidate for Cambridge City. I have known Nick for several years. Living in Cambridge, a former teacher at Hills Road Sixth Form College and latterly the Conservatives' leading advisor on policy towards Universities, Nick is brilliantly well qualified to be the Member of Parliament for Cambridge.

As Andrew Lansley indicates, Nick Hillman works closely with
David Willetts
, who is the Shadow Minister for Universities and Skills. I hope to see Nick Hillman and David Willetts working closely together with
Michael Gove
, presently Shadow Secretary of State for Children, Schools and Families - who has challenged a major teaching union to "
put its own principles into practice by setting up its own school
" - to help us al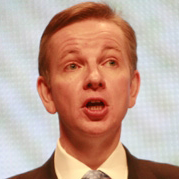 l create a society where, Gove stated at this year's Conservative Party Spring Conference in Brighton, "
Education is at the heart of change
."
It was interesting to see the cosmopolitan nature of the ward in the streets around the Panton Arms, houses side-to-side with student accommodation and University buildings. I saw a few students going about their business and reflected that Labour had brought education back to the state which prompted James Callaghan to deliver his
Ruskin speech
in the Oxford University college, one of his first acts upon taking over as Prime Minister in 1976 after the sudden retirement of Harold Wilson, in the middle of the Labour term that mirrors the present one in ending so chaotically. Callaghan wrote about the speech in his 1987 autobiography
Time and Chance
:
Industry complained that some school-leavers did not have the basic tools to do the job and many of our best-trained students from university and polytechnics had no desire to join industry. Why was this?...Were we sacrificing thoroughness and depth of courses in favour of range and diversity?
Lara was a bundle of energy: the people of Abbey will be well-served should they elect her as their City Counsellor. She and Nick gave me a lift back up to Waitrose so I could pedal frantically back to catch the start of
Doctor Who
, which I almost managed. Settling down to turkey-roll, and chips, it made me feel slightly guilty to think that Nick and Lara still had their sleeves rolled up and were working hard. I hope, for all our sakes, that they are elected in May.