Clikc here to go to Top Ten songs about England for broadband
I can't pinpoint when I became an Anglophile; my Mum and I would go to Blackpool frequently when I was young, but during the traditional "fair fortnight" holiday the Lancashire coastal resort would essentially turn Scottish in what remains of Scotland's support for the House of Lancaster during the
Wars of the Roses
, the price of cooperation having been Berwick (which soon returned to England).
I first lived in England after marrying Maxima, who comes from the other end of the Fens. After a spell we went and lived in Glasgow as my mother was very ill and, after her death, came to the Draughty Old Fen when offered a temprorary job here; when it became permanent the family moved down - it was a good move.
Although Maxima was regularly sent to coventry in Scotland because she's English, the situation has never been reciprocated here. I find the English warm-hearted, supportive and generous, despite their having laboured under an administration that for twelve years has tried its best to chip away at its best-loved traditions, the latest victim having been
Pooh sticks
, ostensibly cancelled for health and safety reasons.
I will always retain a level of affection for Scotland, but my guttering loyalty to the country was finally extinguished when
the Lockerbie bomber, Abdelbaset Ali Mohmed Al Megrahi
, was released for political reasons. Remembering TV pictures of the approaches to the Borders town choked with ambulances that would return empty, I felt sick.
Having deconstructed the notion of "race" to the level that, the Establishment says, your race is what you decide it is, one might make a good case for "English" to be a race, although in the diversity-ridden alternative universe presently prevalent in the corridors of power I suspect that one would be a non-starter. But if I called myself English, my accent would betray me the moment I opened my mouth. However, I definitely feel more British than Scottish, and will continue to do so should Scotland go its own way to make the United Kingdom into, says Alex Salmond of the Scottish National Party, the
United Kingdoms
.
I love England. And so, I would like to offer you a Top Ten about this wonderful, kind race: the English.
In England, where my heart lies..."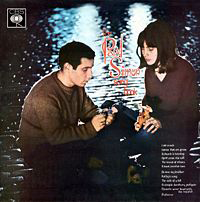 Paul Simon toured England in the early-mid 1960's, and famously spoke of his wish to voyage
Homeward Bound
, which he wrote while stranded at Widnes train station. "Home", of course, meant America, but it also referred to Kathy Kitty, the English girl he'd fallen in love with (hence the line "Kathy I'm lost" in
America
. Like many before and after he also fell in love with England - see the reference to "Cathedral bells" etc in
To Emily, wherever I may find her
. Here's the late Eva Cassidy singing the song live, including the classic reference to "England, where my heart lies".
http://www.youtube.com/watch?v=5G860hkE0Tc&feature=player_embedded
Dirty Old Town
Lancashire songwriter Ewan MacColl, father of Kirsty, wrote
Dirty Old Town
about Salford, a suburb of Manchester, where he was born. Written in 1949, it was immediately adopted and made famous by the Dubliners, and subsequently by bands all over the English-speaking world in an example of the way English culture can go international in a heartbeat, although the socialist songwriter may not have liked to think of it that way. Luke Kelly, Dubliners founder member, sings it with his band here, displaying the English-Irish cross-pollination that has enriched both countries for centuries.
http://www.youtube.com/watch?v=KSDzOKPvedc&feature=player_embedded
Zadok the priest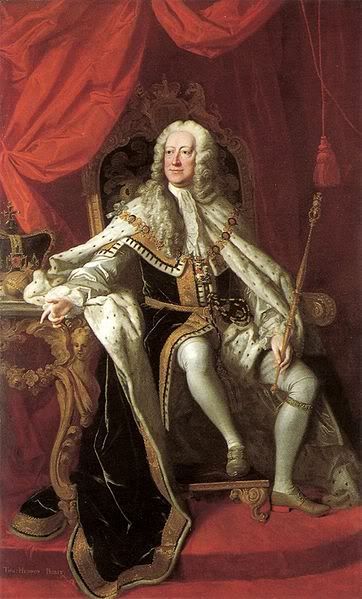 This great anthem was written by Handel for the coronation of George II in 1727. Since the union of he Crowns of England and Scotland was in 1603, and the Act of Unions uniting the two countries' Parliaments in 1707, one could say that this is a British anthem. But should Scotland secede from the Union, it will be up to them what heritage from the Union they take: I hope that Zadok the Priest - based on
1 Kings 1:38-40
- is retained by England, even if it should be duplicated elsewhere.
http://www.youtube.com/watch?v=QCHUCMiJ_Ew&feature=player_embedded
From Brixton to another place
Electric Avenue is a thoroughfare in Brixton linking two roads full of stalls, just like you might see in
Eastenders
. As cosmopolitan as it is, the video of Eddy Grant singing about the street suggests that its inhabitants and patrons might like, maybe just once in a while, something else.
http://www.youtube.com/watch?v=UA5MtAmT24g&feature=player_embedded
Preotecting the old ways...
Yorkshire folk singer Kate Rusby covers the Kinks' 1968 hit
The Village Green Preservation Society
for a series called
Jam and Jerusalem
, which was modelled on the
Womens' Institute
, formed in 1915 to revitalise rural communities, but which now has a vital message for women and girls everywhere.
http://www.youtube.com/watch?v=iRK6U5vIHCs&feature=player_embedded
Burn them down?
The Jarrow March was a heroic peregrination from Jarrow, near Newcastle, to the Houses of Parliament, to protest against the unemployment, poverty and even starvation that followed the collapse of the US stock exchange in 1929. In Alan Price's song about the event we hear him put himself into the song in a deconstructionist manner; but, more than that, while the majority of marchers wanted a job, we hear him echoing the cries of the vocal minority to "burn them down" - which prefigured the minority in the Miners' Strike of 1984-85 for whom a sedttlement of better pay and conditions would have been a disaster, because they wanted nothing but régime change.
http://www.youtube.com/watch?v=tlMjSESoz9A&feature=player_embedded
Cricket
It was sad to see that Cambridge University's Emmanuel College was
forced to desist from holding a May Ball in praise of the British Empire
. Nobody's going to support the Amritsar Massacre, but Britain - and England - spread abroad a culture that continues to refer back to the English way of life where, as poet Rupert Brooke asked,
stands the church clock at ten to three?
A sign of this culture, visible in India, Pakistan, the West Indies, Australia and New Zealand, is cricket: and here is the tune that has accompanied English cricket on TV for decades -
Soul Limbo
by Booker T and the MGs.
http://www.youtube.com/watch?v=67xXbTaQlKI&feature=player_embedded
Queen of Bollywood
This is Asha Bhosle singing for the BBC - enjoy.
http://www.youtube.com/watch?v=3oj2vvCUwHc&feature=player_embedded
The seaside
The fascination for the seaside grew exponentially at the end of Queen Victoria's reign, and still remains. As well as Blackpool, there were Skegness, Brighton, Torquay and many other resorts. After a fallow period, English seaside resorts are becoming more popular due to the recession, as it becomes relatively more expensive to go abroad. (Study the video below and you'll see Brian May.)
http://www.youtube.com/watch?v=QWhdx6OB_uc&feature=player_embedded
Fisherman's Friends
The Fisherman's friends, of
Port Isaac in Cornwall
, were founded to support the Royal National Lifeboat Institution in a part of Britain where it's all too easy for boats to go missing. If you like what you hear, please think of the men and women who give so much to bring us fish, and of the men and women who are ready to sacrifice everything when something goes wrong.
http://www.youtube.com/watch?v=93wjsRsz1cI&feature=player_embedded