It's hard choosing your favourite
Christmas songs
, because there's so many of them.
One of my favourite bands, the Beatles, used to release Christmas records especially for their fans; but in their public releases had discovered that records released in the run-up to Christmas tended to make a mint, like
I want to hold your hand
in 1963 (British release - in the US it was released in January),
I feel fine
in 1964 and
Day Tripper
in 1965.
There were certainly
Christmas songs before this, like Judy Garland's
Have Yourself a Merry Little Christmas
and, of course
White Christmas
, which was so popular that the plates pressing the 78's wore out and Bing had to re-record it; but in general the Christmas single had to wait until the advent of the '45 to come into its own. Then, of course, since the '70's seasonal singles started to be specifically Christmas-themed, some cynically so.
I've just heard on the radio that Kate Rusby has released an album of
Christmas songs
from South Yorkshire. I saw her perform in the Cambridge folk festival in 2000, the year before she married Scottish folkie John McKusker, although sadly they're now divorced. Rusby is an artist who refuses to compromise in her music - like Willie Nelson, whose
Pretty Paper
is standard Christmas listening in our house.
But for me the Christmas song to beat them all this year is
EJ Norman
's sublime, soulful re-working of Frankie Goes to Hollywood's
The Power of Love.
It's been released electronically as a thank-you to her fans, and when I linked the computer to the music-centre speakers I was relieved to hear that the song had been lovingly produced with none of the compromises on the top parts or the bottom parts that John Mellencamp has so vocally criticised of late. When I heard EJ performing the song, I thought something that I very rarely think about songs these days: "perfect".
For a free copy, email EJ Norman at
ejnorman@hotmail.co.uk
.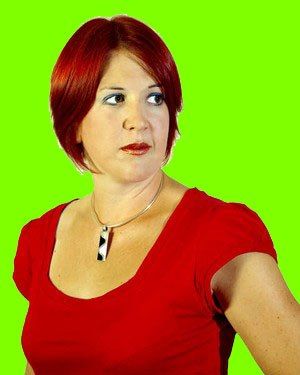 Related post: EJ Norman: retro-techno moves forward