Recently we went to an Advent Fair during which we heard a choir from the local old Fen's primary school singing carols. It was wonderful to hear "Little Drummer Boy" and "Little Donkey", but as always I could feel the hairs on the back of my head when the infants sung "Away in a Manger". The innocent hope in that song, expressed by innocents, has a power to affect that the largest orchestra or the heaviest rock group could only wish for.
That set me thinking about Christmas songs, as opposed to carols or hymns. What would I plump for in a top ten?
Sometimes it's easier to think of what you'd exclude. I wouldn't, for instance, go for
Christmas Time (Don't let the Bells End)
by the Darkness. I have to admit that I think the song is great, but I can't reconcile their jumping on the Christmas bandwagon (or should that be sleigh?) with the foul language in their first album that ensured I never bought their second.
Then there's Wham's
Last Christmas
, which cynically ticks the Christmas boxes with the sleighbells and the snow-laden video, but the lyrics are so inane they're even worse than watery porridge:
Last Christmas, I gave you my heart,
The very next day, you gave it away.
This year, to save me from tears,
I'll give it to someone better.
And then there's John Lennon's
Happy Christmas (War is Over)
. It was released in the same year as the atheist international anthem,
Imagine,
which Lennon described as "
virtually the communist manifesto
in a sugar coating" - this from the millionaire who wrote
Working Class Hero
while living in an English mansion.
So, number ten in my list would be
Christmas Song
by Gilbert O' Sullivan, which was a hit in both 1974 and 1978. It seems rather atheistic, but in the '70's O' Sullivan wrote with a bleak realism that never ceased to hit the nail on the head:
Merry Christmas, and Happy New Year
To those of you who live in fear
And let us hope that very soon
The peace you seek will then resume
9 -
Peace on Earth/Little Drummer Boy
- I love this tale about a young boy who has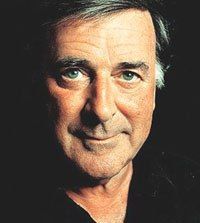 no gifts to give the Infant in the manger that can compete with those of the Wise Men, so gives what he can: he plays on his drum and, so poignant given that he would be a drummer for an army, he also gives his hopes for peace - a seasonal version of Dire Straits'
Brothers in Arms
. And it was a stroke of genius to pair David Bowie with Bing Crosby. Terry Wogan and Aled Jones have also released this for
Children in Need
.
8 - Talking of Aled Jones, I have to mention
Walking in the Air
- in the film it was sung by choirboy
Peter Auty
, but Jones, then also a choirboy, is associated with the song in the public memory after releasing it as a single in 1985. The song came from Howard Blake's animated film
The Snowman
, which was intended to be a B-movie (remember them?) accompanying Steven Spielberg's
ET
, but Spielberg voiced his discomfort at similarities in the two films' themes and
The Snowman
premiered on TV. It's still magical, I think.
7 - Whenever I hear
Rockin' Around the Christmas Tree
by Brenda Lee on the radio I know it's coming up to Christmas. I just love the words and the music, it's a perfect all-round pop-song for the season.
Wham
might have thought twice about inflicting their lugubrious dirge upon us had they listened some more to this.
6 - I know I'm concentrating on songs rather than carols or hymns, but I was knocked backwards when glamsters-turned boy-band Bros released
Silent Night
in 1988.
5 - After
Two Tribes
and the egregious
Relax
, when Frankie goes to Hollywood released
The Power of Love
in 1984 I was watching the video for the first time with a group of friends, and we didn't breathe a sigh of relief until it ended, and nothing controversial happened. I think this song has definitely passed the test of time, and the explicitly religious content of the video was refreshing.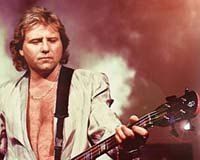 4 - Greg Lake's
I believe in Father Christmas
is the first Christmas song I came to love for it's words rather than its music. It's possibly more atheistic than anything John Lennon did, with it's line about swallowing the materialistic accretions of the season "till I believed in the Israelite", but the last line still echoes through the years: "
the Christmas we get we deserve
". Working
Troika
from Prokoviev's
Lieutenant Kije Suite
through the song was a master-touch.
3 - Paul McCartney's
Wonderful Christmastime
is an object lesson from the master on how to get a Christmas song right.
2 - The slow, thoughtful introduction to Johhny Mathis'
When a Child is Born
is so much a part of my Christmas now that I can't imagine not hearing it on the radio - although Fred Jay's words about the child to be born (presumably Jesus) are at odds with Jesus' words that he came to bring
not peace but a sword
; but I guess that anything that focusses people's minds on peace at any time is good.
1 - In this year marking the 90th anniversary of the end of World War I, my number one Christmas song isn't remotely connected with Christmas. It was written at the start of the 20th Century and at one point was a favourite piece of the Scottish performer Sir Harry Lauder. It's a story of war and redemption and is sung by Rolf Harris, with all proceeds going to the
Royal British Legion Poppy Appeal
. Have a look at
Two Little Boys
:
(NB - all pictures are linked to YouTube videos.)
Related post: more Christmas music