The other day, we said goodbye to Invicta,
Barbacana
's wife.
I met Barbacana in the draughty old fen's high street. He looked haggard but high on adrenalin. He'd called the ambulance early that morning, but by the time the paramedics got there - quick as they were - it was all over.
Invicta had been in hospital probably more than she'd been at home for the last couple of years. This hadn't previously been an issue for somebody for whom cancer was the least of her problems, but on the last few visits she got MRSA on the house. It's rather unfair that Addenbrooke's has had a lot of contumely heaped upon it for this, for the beastie lives, among other places,
up the nose
. The hospital has squirt-bottles of alcohol all over the place; but asking people to leave their noses in reception is a bit much. But a hospital-wide policy on ordering gloves that excluded those makes that aren't up to the job would help.
Barbacana later told me that his and Invicta's relatives had eventually been proved right: they'd said that the engagement had come too soon after they'd met, and they would eventually split. And now, after nearly fifty years, they had. But he doubted if humble pie was on the celestial menu.
Invicta had been a frequent flier with Davison house, where the medical team, nurses, physiotherapists and occupational therapists did a sterling job undoing the effects of enforced inactivity that was necessary for her treatment at Addenbrookes. She was very worried towards the end, because there was talk of Davison house in Brookfields Hospital on Cambridge's Mill Road being
leased by the NHS
to Sue Ryder Care, with the rehabilitation services she had needed being devolved to nursing homes, or performed by community health workers in the patient's own home. As Barbacana pointed out to me, very few nursing homes, and even less houses, are kitted out with the parallel bars necessary to help people regain some walking skills.
Barbacana and Invicta had been a globetrotting couple, as Barbacana was in the communications trade. Invicta had her own career as an educator. They both loved the open road - Invicta enjoyed telling how she loved "doing the ton" in their car with the children in the back seat before the national speed limit of 70mph on motorways was made permanent in 1967. I didn't ask how fast she drove after this.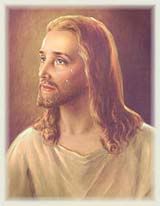 Ironically, in the last days she would talk about speed while confined to a bed in the front room. Her memories and her imagination were unfettered by a body that I am sure would have been quietly killed by misplaced kindness, were it not powered by a mind that was determined to tough out the indignities, dependence and boredom until the only referee who matters was minded to wave the chequered flag.
When I met Barbacana I tried to entice him into XV to have a cuppa and calm down. But he was at the crossroads of so many emotions that I don't think he knew what had hit him. He was alone, but glad that the Lord had wiped Invicta's brow; and free. Going by the look in his eyes that was just visible through the adrenalin rush, I hope I'm never that free.