Since I practiced as a Roman Catholic until quite recently, my ears pricked up when I heard Pope Benedict XVI mentioned on Radio 2's news as having criticised racism.
Looking further, it seems that
Benedict
"
didn't cite any country by name. Instead, he urged Christians to help society 'overcome any temptation to resort to racism, intolerance and exclusion' toward foreigners.
"
Concrens about racism are not by any means new to Vatican minds. Although the previous positions had been that the indigenous inhabitants of the Americas could be enslaved by the conquering powers, in 1537 Pope Paul III published
Sublimus Dei
, stating that any Indians who converted to the Catholic faith could not be enslaved. It would take a long time for the RC Church to come to terms with non-Christian religions - until the publication of
Nostra Aetate
in 1965 as part of Vatican II, in fact.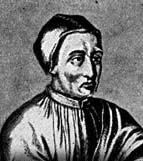 However, this doesn't mean that papal consciences weren't pricked by goings-on concerning Europeans and other races. Even before
Sublimus Dei
, Pope Eugene IV wrote
Sicut Dudum
in 1435, "Against the Enslavement of Black Natives from the Canary Islands". Eugene's mind is condentrated not by making converts, but that Canary Islanders "
were even at times tricked and deceived by the promise of Baptism, having been made a promise of safety that was not kept
". The phrase echoes down through the centuries, unfortunately, and in our own times is redolent of foreigners being given promises of cleaning jobs and finding their real employment is an obscenity.
In 1988, the Pontifical Council for Justice and Peace published
The Church and Racism
, which decries the experiences foreigners can have when they arrive at another land:
The phenomenon of spontaneous racism is still more widespread, especially in countries with high rates of immigration. This can be observed among the inhabitants of these countries with regard to foreigners, especially when the latter differ in their ethnic origin or religion. The prejudices which these immigrants frequently encounter risk setting into motion reactions which can find their first manifestation in an exaggerated nationalism-which goes beyond legitimate pride in one's own country or even superficial chauvinism. Such reactions can subsequently degenerate into xenophobia or even racial hatred. These reprehensible attitudes have their origin in the irrational fear which the presence of others and confrontation with differences can often provoke. Such attitudes have as their goal, whether acknowledged or not, to deny the other the right to be what he or she is and, in anycase, to be "in our country."
It seems an example of the
liberal Christian theology
that Pope Benedict opposes, but the next sentence made me sit up straight like my Mum told me to:
Of course, there can be problems of maintaining a balance between peoples, cultural identity and security.
Although the rest of the paragraph veers disappointingly towards the philosophy of the
melting pot
(and even mentions the phrase), it was a touch of cold realism of the kind displayed by the present Pope when, as Cardinal Josef Ratzinger, Prefect of the Congregation for the Doctrine of the Faith, said in 2004 that Turkey
should not try to join the EU
because it is "a Muslim country with Muslim roots". Rather, said Ratzinger, Turkey should try to form an Asian trade block which could then do business with Europe.
This, however, might not be what was upmost on Benedict's mind this afternoon. As has been widely reported, in Italy
the Army has been mobilized
onto the streets because of the rising tide of crime committed by gypsies and illegal immigrants.
There is a rising fear of immigrants all over Western Europe. Some of this is due to the "spontaneous racism" referred to in the quote above, and it's wrong to take advantage of this - as the BNP did when they tried to cosy up to the RC community by quoting from Pope Leo XIII's groundbreaking social encyclical
Rerum Novarum
out of the context of the whole document:
If a workman's wages be sufficient to enable him comfortably to support himself, his wife, and his children...men [sic] would cling to the country in which they were born, for no one would exchange his country for a foreign land if his own afforded him the means of living a decent and happy life.
Leo undoubtledly has a valid point - case in point: Poles returning to their native land because the shortage of labour there is pushing wages up. But it doesn't justify recruiting tactics by organisations who deface the Union Jack with their logos and desecrate it with their policies. What it justifies is restoring feasible border controls so that would-be illegal immigrants are discouraged from taking spadefuls of cash out of their economies to give to people-traffickers.
This, and more robust policing - possibly by the army, or indeed a new military organisation formed to assist with policing after the fashion of the
Gendarmerie
or
Carabinieri
- might help to restore a balance between peoples, cultural identity and security.
The biggest losers, if racial tensions in Great Britain were to spill over in a big way, would be decent, hard-working foreign families who try to teach their children the value of work, the dangers of hate, and the merits of respecting the country one lives in. As the CofE Bishop of Rochester, the
Rt Rev Michael Nazir-Ali
, has indicated, the results would be neither just nor peaceful.