John Smeaton announces the launch of a new short film about abortion, containing interviews with both pro-life and pro-choice activists. Watch that space.
Addiction Today, the blog (and magazine) of the Addiction Recovery Foundation, focuses on the closure of an abstinence-based alcohol recovery course which has triggered the threat of a judicial review by activists, in the context of the NHS increasingly withdrawing opportunities for private/third sector companies to apply for tenders relating to addiction recovery services.
You can run...David Appletree of the Jewish Internet Defence Force on the withdrawal from Twitter of an antisemite called Rachel Oetting who works for Walmart - a result from an excellent peice of detective work on his part; her Facebook profile is here, and her Myspace page here. Note to Brits: Walmart owns the Asda chain of stores - perhaps we need to keep an eye on them.


Over at Republic of Mathematics, Gary Davis tells us that mathematics is more than a language: does that mean I'm more than illiterate? This article brought back cherished memories of Professor Calculus expatiating on Euler's proof on the relationship between the faces and vertices of a polyhedron.



Into the present furore about privacy and organisations' obligations to respect it, Scottish Labour activist Yapping Yousuf throws his opinion on why Labour should retain email addresses of people who contact elected representatives online for the purposes of electoral advertising.


At Suite 101, singer Terry Mike Jeffrey remembers Elvis upon the release of his fifth album in tribute to the King.
Tory Historian reexamines the works of Agatha Christie.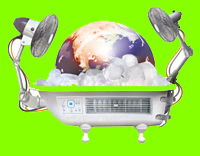 And finally...over on Totally Top Ten, we rediscover that there's one born every day with a list of 10 wacky ideas to save our planet.