It's started already. Have a read:
Where is the medical research that says that being bi-polar impairs your judgement as to what is right and what is wrong? Do you think that if I decided to go out now on the streets and start dealing drugs when I end up in court I could say to the judge; "Oh please your honour, I didn't know what I was doing- as I have bi-polar!" It is a pathetic excuse and can never be used in a court of law to excuse a crime.
This was, curiously, posted on a
football website
, about the execution on 29 December of Akmal Shaikh in China for bringing 4kg of heroin into the country, having been allegedly "duped" by a chap in Poland. I don't personally have a problem with believing that: a friend's son was offered a wad of money to take a package from A to B and, having been stopped by the police, found that the "easy money" had been payment for his being stupid enough to
transport a class-A drug. So he served his time in prison: paid the price, you might say, according to the law of the land he was arrested in.
What the fellow says in the quote at the top of the page isn't all that far off-target, but where I take issue is with the phrase "pathetic excuse" as part of a description of a serious mental illness, one that I have myself. I prefer the more measured reasoning of the
Telegraph
's
Richard Edwards
:
The episodes [of extreme mood swings] can last several weeks or months and at worst can include psychotic symptoms such as hallucinations and delusions that one has special powers or abilities...There is debate in legal circles as to whether those affected can claim it as a defence to their actions because bipolar [disorder] affects mood rather than cognition, and therefore does not necessarily affect a person's ability to know right from wrong.
Shaikh's supporters pointed to the lyrics of a
song for world peace
inviting a rabbit to pray with him as proof of his mental illness, and even
Reprieve
, the prisoners' human rights charity, called the
song "bizarre" and "terrible". But if insipid songs voiced by grandiose personalities indicated serious mental illness, there'd be still more pop stars on medication than there presently are - even among the hubris-scarred
Live Aid
veterans, whose pomposity was outdone only by the scale of the hair and shoulderpads. (Actually, Syd Barrett produced some rather brilliant stuff in the florid phase of his illness.)
While I was in hospital and in the grip of a delusion that was urging me to break the law, a psychiatrist advised me that should I do so then my treatment would continue in prison, and that was enough to keep me on the right side of the law. The same principle has applied here in reverse: Shaikh b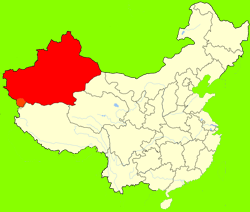 roke the law not just in China but in its Xinjian Uyghur Autonomous Region, where the treatment of Christians such as
Alimujiang Yimiti
, bravely exposed by
ChinaAid
, show that compassion there is especially a stranger in a strange land.
But there we may be hitting the nub of the problem - the Establishment's pavlovian response to selected shibboleths of
diversity
. Had he been called, say, Joe Bloggs and not Akmal Shaikh, and been born in Penzance instead of Pakistan, would
Prime Minister Gordon Brown, Foreign Secretary David Milliband and Foreign Office Minister Ivan Lewis
(wh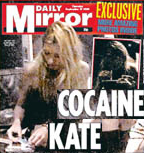 o professed himself "sick to the stomach") have joined the howls of protest from
Amnesty
and Reprieve?
Another villain in this tragedy is British drugs policy, especially as relates to
celebrities who use drugs
. We've seen supermodel
Kate Moss cut lines of cocaine
and not be arrested; Amy Winehouse hospitalised after a
multi-substance overdose
and Billy Joel describe the routine nature of r
ehab for substance abuse disorders as "mental floss". (And sacked chair of the Advisory Board on the Misuse of Drugs,
David Nutt
- who seems to be trying to break into the celebrity circuit in his own right - admits to
experimenting with highly-addictive benzodiazepines before giving lectures
.)
All of this is no comfort to the Shaikh family who, presumably through no fault of their own, have lost their loved one. It might be worth noting, though, that in the UK, the 4kg of heroin he was carrying would be worth £40,000 ($63,700) at current prices
before
it was cut with potentially lethal contaminants to make it go further and earn up to ten times as much.
So should China have executed Akmal Shaikh? You could say that what he was carrying in his suitcase, knowingly or not, was as life-destroying as a bus ploughing through a crowd; like a suicide-bomb in slow motion. I cannot find myself condemning China for the move, but that doesn't mean we can become less suspicious towards the murderous tiger, whose colonial claws are already gripping swathes of Africa, nor can we pretend not to see the abuses towards its own citizens who may be members of house-churches that don't officially exist, or perhaps aren't even born yet.
SPUC
director John Smeaton
highlights our own complicity
in this:
The UNFPA's participation in China's forced abortion one-child policy is well-documented. Furthermore, when Colin Powell (a supporter of abortion) was US Secretary of State, the State Department verified the pro-life Population Research Institute's allegations that the UNFPA was cooperating with China's coercive abortion programme...The UK government gave over 40 million US dollars to the "regular funds contributions" of UNFPA in 2007 (the latest report available), about 10% of the total income China received in regular donations from over 180 countries worldwide.
Presumably the diplomatic and political row over the execution of Akmal Shaikh will lumber on as China saves face while Gordon Brown searches for a figleaf to cover the intellectual, moral and political paucity of his position; and meanwhile, the products of the Afghan opium fields alone
kill 100,000 people a year
- the equivalent of over 1900 executions daily. Where are the wailing politicians?