With only 365 days in the year, a lot of history is competing for a limited number of anniversaries.
Take November 9. In 1923, there was the Beer Hall Putsch in Munich, led by Adolf Hitler and Rudolf Hess, who would later decide that angels were telling him to negotiate a truce in the war to come and fly over to Scotland. Then in 1938,
Kristallnacht
began on the night of 9 November, seeing a stepping-up of the oppression of German Jews on the order of Hitler, ostensibly - says
Tom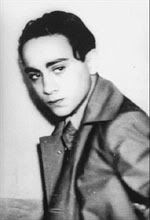 Segev of Haaretz
- as payback for the shooting of diplomat Ernst Vom Rath in Paris by young Polish Jew Herschel Grynszpan.
So I can appreciate why François Mitterand was jumpy about the Berlin Wall being taken apart bit by bit on the same day in 1989, starting when jetlagged German Communist Politburo member Günther Schabowski announced that border restrictions would be relaxed "as far as I know, effective immediately".
Mitterrand warned Thatcher that a united German might
make even more ground than Hitler had
. Mitterand was possibly being somewhat disingenuous, given that preventing Germany from uniting had been a French goal since the days of Cardinal Richelieu in the 17th century due to fear of its military and economic power - France wanted to be the biggest bully on the block.
Thatcher was no fool and, on the feast of the Storming of the Bastille on 14 July of that year, had reminded a Mitterand who was getting overexcited over the effect of his country's revolutionary values of
liberté
,
fraternité
and
egalité
on Europe that the continent's foundations were, rather, Judaeo-Christian values.
So why was she so affected by Mitterrand's premonition? One possibility is that, having been born in 1925, she would have grown up with the travellers' tales of Great War Veterans, and turned 14 the month after the second round commenced in September 1939. But what the generation above her was too young to know much about was the 1871
Treaty of Versailles, whereby France was forced to recognise the existence of the German Empire in the palace's opulent Hall of Mirrors, which was reflected in a homonymous treaty signed in the same place 48 years later.
I make no bones about it: Communism formed exactly what Ronald Reagan called it in a 1983 speech: an evil empire. He was speaking to the (US) National Association of Evangelicals, and it would be another Christian, a great leader, who would join Reagan and Thatcher to form the triumvirate that would bring the fragile red tyrant crashing down like so many statues of Lenin. Pope John Paul II (Karol Wojtyła), having lived under both Nazi and Communist regimes, addressed his fellow Poles in 1979, enjoining them repeatedly "Do not be afraid!" Lech Walesa and his colleagues at the head of
the then-illegal trade union Solidarity recognised their moment. (The Pope would, I think, have been horrified by East Germans too young to remember the global conflagration caused by the Franco-Teutonic double-act
becoming Neo-Nazis
because it was the only alternative to Communism - the sinister side of a phenomenon known as "
Ostalgia
". )
So how have we done since 1989? Judaeo-Christian values, for one thing, are ignored by the EU Constitution/Lisbon Treaty; East Germans who rushed through the crumbling Iron Curtain to experience the freedom of the West are now micromanaged to the level of what sort of lightbulbs they can buy, in the name of the new pantheism dressed up as a delusion that climate change is due to the actions of humankind; and, as the shadow of Mutually-Assured Destruction (MAD) recedes, destruction by fundamentalist suicidal maniacs is more likely than ever.
So it's fortuitous that this day of anniversaries falls in the no-man's land between Remembrance Sunday and Remembrance Day, as it exemplifies the law of unintended consequences writ on a scale that leads to war. And down the decades come echoing the great words of Ronald Reagan's that emboldened reformer Mikhail Gorbachev, speaking in 1987 near where JF Kennedy had declared himself a doughnut:
We welcome change and openness; for we believe that freedom and security go together, that the advance of human liberty can only strengthen the cause of world peace. There is one sign the Soviets can make that would be unmistakable, that would advance dramatically the cause of freedom and peace. General Secretary Gorbachev, if you seek peace, if you seek prosperity for the Soviet Union and eastern Europe, if you seek liberalization, come here to this gate. Mr. Gorbachev, open this gate. Mr. Gorbachev, tear down this wall!