It's not often that people go to a music show, let alone one featuring classical music, for the compére as much as the acts. But that's what happens every year at the BBC's
Proms in the Park
, which has been presented by Sir Terry Wogan - who lampoons it as "Prawns/Prams in the Dark" - for fourteen years; the audience of 40,000 broke into chants of "Ter-
ry
! Ter-
ry
! Ter-
ry
!" several times.
The show was on the radio, which as far as I'm concerned is superior to the TV because we have a limited number of senses and the telly ties up two of them almost totally. But it was engaging, so much so that I put the
Telegraph
crossword down several times. That doesn't happen often.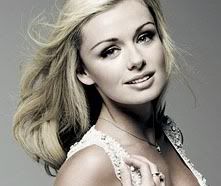 This year's Proms in the Park opened with
Strike up the Band
by the BBC Concert Orchestra, conducted by Martin Yates. They also backed Icelandic tenor Garđar Thór Cortes and modern forces' sweetheart Katherine Jenkins, who performed live for the first time her operatic rendering of Evenescence's
Bring me to life
, which was given its first airing by Wogan on his Breakfast Show last week. If you have a look at this clip of her singing
Music of the Night
at the 2006 Proms (sorry, Pam!), you'll understand why Terry announced after her spot "that shattered a few windows at the Dorchester!"
Wogan's hilarity in the face of spin, bombast and hyperbole is the reason why he's so popular, even among folk like me who view the BBC with suspicion. He triggered diplomatic comp
laints from Denmark when, presenting the Eurovision from that country in 2001, he referred to hosts Soren Pilmark and Natasja Crone-Back as "Doctor Death and the Tooth Fairy", and his response to the swine-flu hysteria earlier this year was "pandemic - my granny!" Famously, when Northern Rock was nationalised after disappearing up its own bad debt he read out, on his show, an excerpt from
Das Kapital
in which Marx called for banks to be brought under state control.
The DJ has been referred to as one of the "untouchables" of the BBC, in that they don't dare get rid of him, no matter how politically incorrect he becomes, due to his audience figures - at the last count, eight million people tune in to his breakfast show every morning. So there was a sense of shock when he
announced his retirement from Wake Up To Wogan
last Wednesday; I felt I knew what it must have felt like to hear that the Beatles had split up.
And in true style in the Park, he lauded Martin Yates as "the only conductor who can play the spoons...Captain Corelli on his belly, and I won't tell you where he plays his Humperdinck...", and when the orchestra vacated the stage for Escala, announced that they'd just gone "for a quick fifteen pints". In his new book, he describes his "loyal, ever-offensive listeners" as "the gratuitously hurtful folk who declare that I'm very popular in hospitals because the listeners abed there are too weak to reach out and switch me off".
Proms in the Park goes for a lighter experience than is traditionally meted out in the Proms proper, but still Barry Manilow introduced his epic performance of
Could it be magic
with a section of Chopin's Prelude in C major whose chord structure inspired the music and shortly afterwards went into my favourite -
Copacabana
.
The last 45 minutes of the programme came from the Albert Hall, as we joined
The Last Night of the Proms
. I had planned to watch some of this on TV, but was frankly left rather cold by the thought of an Arnold overture with parts for vaccuum cleaners and floor-polishers, even if one of the latter was operated by David Attenborough. David Robertson, principal guest conductor for the night and musical director of the Saint Louis Symphony Orchestra, apologised for the misunderstanding involving tea in Boston, then used it as an excuse to gently chide the promgoers for inserting a glottal stop in place of the final "T" in
Land of Hope and Glory
's last line, "God who made thee mighty, make thee mightier yet". We also had those other two mainstays that make the last night so wonderful,
Jerusalem
and
Rule Britannia
before
God Save the Queen
ended the night.
The warm embrace of their country by so many of its (and others') young people was both comforting and poignant in the light of a
report by the University of London's Insititute of Education
that showed 74% of teachers surveyed as applying words like "brainwashing" about patriotism; a description, notes
Cranmer
, that many don't apply to "
secularism, sex, contraception, abortion, drugs, global warming, anti-capitalism, the glories of the EU, the wonders of the UN and a myriad of Marxist agendas
."
The BBC has expressed its discomfort with the night's "Britishness" in the past. I'm not sure whether it's now reconciled itself to the country it serves, or if corporate heads have been temporarily focussed by the thought that the next Last Night may take place under a government that values that country and its people more than Labour's actions and pronouncements show that it does.
Whichever, I live in hope that Sir Terry's retirement won't be complete. We need the sheer common sense he ingeniously wraps in a surreal coating. And I'm always happy to listen to somebody grumpier than me.