I've wanted to do a post on songs about books etc for a long time The main effort in compiling it went into tracing a reference for no 10, which was a hit in 1978. At the time, I remember a lot of references were made to the song,
A Rose has to Die
, having Shakespeare as its influence - yes, you heard it here first: there was a time when pop hits were based on things like Shakespeare!
So I had a look through the OpenSourceShakespeare
Online Concordance
and the best guess that I could make is that the song is a meditation on Sonnet I:
From fairest creatures we desire increase,
That thereby beauty's rose might never die,
But as the riper should by time decease,
His tender heir might bear his memory:
But thou, contracted to thine own bright eyes,
Feed'st thy light'st flame with self-substantial fuel,
Making a famine where abundance lies,
Thyself thy foe, to thy sweet self too cruel.
Thou that art now the world's fresh ornament
And only herald to the gaudy spring,
Within thine own bud buriest thy content
And, tender churl, makest waste in niggarding.
Pity the world, or else this glutton be,
To eat the world's due, by the grave and thee.
But I'd be interested in knowing what you think. So, here goes!
10 -
Shakespeare?
The Dooleys were a family band who started out in 1967, and once remarked that it took 10 years' hard work to make it as an overnight success. Here's the aforementioned hit, which made no. 11 in the UK charts in 1978.
9 -
Captains Courageous
Milva has been a recording legend in Italy since the early 1960s and is nicknamed after her birthplace as "the panther of Goro". This is her tribute to
Captains Corageous
, the story of a boy who falls of a steamer and is rescued by a fishing boat, written by Rudyard Kipling and starring Spencer Tracy in the film version. The clip goes a bit funny in the first few seconds but is good thereafter.
8 -
Lorca
The Spanish poet Federico García Lorca, although apolitical, was executed in 1936 by Leftists - some think because of his homosexuality. His body is soon to be exhumed with the others who share the mass grave in a national attempt to "unblock" memories about the Civil War that some would
prefer to remain blocked
. Here's Leonatd Cohen's interpretation of Lorca's
Pequeño vals vienés
-
Take this Waltz
.
7 -
CS Lewis
Brooke Fraser is a New Zealand artist who sings songs with a Christian theme and has championed childrens' causes in Rwanda, Tanzania and the Phillipines. Here she reflects on the themes of CS Lewis, author of the
Chronicles of Narnia
, including
The Lion, the Witch and the Wardrobe
: "If I find in myself desires nothing in this world can satisfy/I can only conclude that I was not made for here/If the flesh that I fight is at best only light and momentary..." This is
CS Lewis Song
, from 2008:
6 -
The Taming of the Shrew
How could I only have one mention of Shakespeare, and that a questionable one?
Kiss me Kate
is a play-within-a-play, the play within being the above-mentioned. Here, the former ladies' man Petruchio (Howard Keel) regrets forgetting the adage that you should be careful what you wish for - which in his case was his wife's dowry. (But it ends well - honest!) Lyrics are by Cole Porter, with André Previn helping out with the arrangement.
5 -
God is dead?
Thankfully, God outlived His obituary as written by Friedrich Nietzsche in the words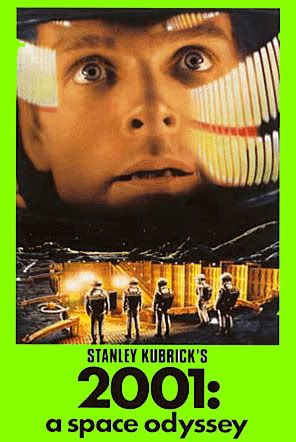 above minus the questionmark, which I inserted because sometimes it's just cool to be post-ironic. The obituary appeared several times through Nietsche's works, which originally appealed across the political spectrum. He died in 1900, his mental state exacerbated by syphilis. The Nazis, having appropriated his legacy with the help of his sister, Elisabeth Forster-Nietzsche, built a monument to him in 1938 even as they planned the annihilation of the Jewish populations of Europe.
I shunned this piece for a long time because I thought it was by Wagner, who was much taken with Nietzshe's writings and again influenced Hitler. It is of course the
Einleitung
(Introduction) from
Also Sprach Zarathustra
by Richard Strauss - named after one of Nietzshe's works - and the clip is from Jacques Perrin's documentary
Winged Migration
.
4 -
La Ronde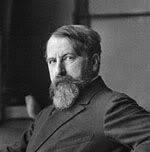 Reigen
was a 1900 play by Austrian playwright Arthur Schnitzler which scandalised society for decades afterwards, being about pairings between unrelated characters - first meets second, then second meets third, then third meets fourth, and on until last meets first in a working-out of Aristotle's theory of the circular nature of generation and decay which acts as an allegory of the manner in which syphilis travels through all levels of society and not just the lower classes - hence, ostensibly, the outrage, which was actually on antisemitic grounds.
La Ronde
(the roundabout) was the title of Max Ophüls' 1950 interpretation of the play in French; although later versions could be quite pornographic, Ophüls, like other film-makers of his generation, trusted his adult audience to be able to guess what was being alluded to. In the clip Anton Walbrook, playing the narrator, sets Simone Signoret as the Prostitute off from the fairground roundabout and at 2:37 breaks avuncularly into
Tournez, tournez, mes personnages
- the last word means "actors", but I think it would be fair to translate the phrase as "around you go, my archetypes!".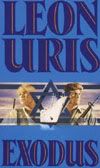 3 -
Exodus
Two books for one here - the song
Exodus
was Leon Uris' 1958 novelisation of the postwar founding of the state of Israel, and the clip pays tribute to various actors who have portrayed characters - notably Moses - in film versions of the story of the Exodus from Egypt taken from the Hebrew Testament book of the same name.
2 -
Trees
Trees
by (Alfred) Joyce Kilmer was the first poem my Mum
learnt at school
. I love the conclusion -
Poems are made by fools like me/but only God can make a tree
. Here it's sung by Arthur Tracy - "The Street Singer" - one of the artists she listened to as a child.
1 -
Wannabe a writer?
There are several theories going around about the inspiration for this song. In an interview with the BBC about 7 years ago, Paul McCartney said he'd just read an interview in the paper with Martin Amis, who said he wanted to be published so eagerly that he'd write for nothing. But Martin Amis' first novel was in 1973, so I wonder if McCartney had meant to say Kingsley...it's been a heavy old journey; relax and enjoy the song!
Related posts: click here for more top ten songs about...
The rhythms of lives