Maxima's brother Arietinum came to stay with us so that he could accompany his sister and nieces to the Cambridge Folk Festival. It was on from Thursday 30 July until Sunday 2 August; come the weekend I was free, but chose a chinwag over a beer with Professor Calculus, and afterwards to enjoy their tired but happy travellers' tales. I prefer my music at 33rpm.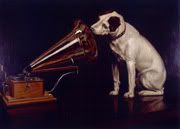 I was interested to hear from them that on the first night there'd been a demonstration against the proposed Tesco's store in Cambridge's Mill Road - I guess some festival-goers just go loopy in the absence of mud. But what made me sit up was that the demonstration was contested by other festival-goers, who seemed to have had enough. The campaigners were told that people needed jobs; that the prices in Mill Road shops were too high unless you had the time and/or ability to walk the length of the thoroughfare; that, in the context of a road where you can buy second-hand firearms, hard-core pornography and drug-taking paraphernalia, a medium-sized Tesco's is not the end of the world.
I don't know how many counter-demonstrators there were, but possibly what was hanging on their mind was the assault of a 66-year old woman who was demonstrating in favour of Tesco in Mill Road in May of this year. The Cambridge News'
Raymond Brown
reports a Tesco official as advising pro-Tesco campaigners "not to put themselves at risk".
So I was interested today to be presented, in Mill Road after work, a
leaflet
saying that, among other things, there were no "planning decisions favouring Tesco". This is getting rather wearing, which I'm sure is the intended effect. Tesco's always had permission to open a store in Mill Road, what it lost was a request for a cashpoint machine, a refrigeration plant and signage.
The chain's small Mill Road branch is due to open on 26 August, thank God. I say this because then I will be able to choose between it and the Co-op, which at present doesn't have a competitor on the road. I don't object to, say, having no choice but to buy free-range eggs, as is the situation in the Co-op, but do their customers ever pause to think why the large-size eggs have blood on them? Personally, I have no choice, usually, other than buying eggs from caged hens at Tesco's; but, when Arietinum comes, we try to look virtuous and buy free-range eggs from the same place. The last time I looked, it was called choice.
I have to admit that I was wondering why there was an
anti-Tesco group
in the Folk Festival, which was sponosred by the Co-op. But it wouldn't surprise me if both the Co-op and Cambridge City Council were ignorant of
No Mill Road Tesco
's activities, because it is in the nature of these people to start battles and leave other people to fight them.
The
Cambridge Cycling Campaign
is the latest group to inveigh against the chain, on the
ostensibly sensible ground that lorries supplying a store would cause blockages in Mill Road. As a seasoned cyclist who has to go through Mill Road (right) regularly, what do they expect? A small van stopping to supply, say, pornographic magazines to a smaller, more ideologically beautiful store can curdle a traffic-stream just as effectively as the behemoths that block the road as they struggle to park by the side of the Co-op. The thing is, the pic of a Tesco's that was published on a cycling website called road.cc, reporting on the Cycling Campaign's views, was presented as an Express - smaller store - while being nothing of the sort. This is the pic, which has since been removed from the site.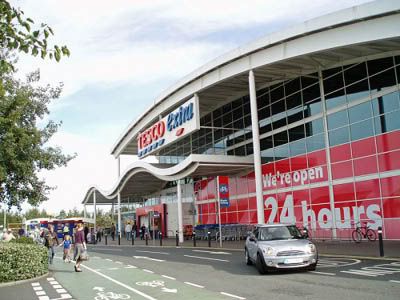 I'm happy to shop beside those who come to Mill Road to buy, say, Bangladeshi clothes, or have a wig fitted, or read about the old gods. I'm at a loss as to how they think a Tesco's might affect them. I want to buy a paper, mince, some tatties and flowers for Maxima in the same place. If people who shop in shops which cater for the ethnic minorities which are welcome in Cambridge - or those who affect to speak for them - are unwilling to let me do this, then I can only question their commitment to diversity.
Once, on the only occasion when I attended the Cambridge Folk Festival, I went to see one of my favourite artists, Eddi Reader, in a side-tent. I was about ten feet from her, but couldn't hear her because Robert Plant's guitarist was amplified as if he were playing the only tune worth listening to. At the time, it exemplified for me the priorities of the British music industry. Reflecting further, I think I understand how people who would like a Tesco's on Mill Road feel.
Related posts:

Normal Service will not shortly be resumed

A trip to Tesco's

Tesco: a different view always helps

A 45º-turn on battery farming