I remember a gay friend of mine who was also an expert on equal rights legislation. He testified to the Scottish Parliament that there's more to equality than prioritising jobs for gay people - and was roundly ignored, by the same radical homosexual lobby which seeks to present heterosexuality as one lifestyle choice among several as opposed to the norm.
Liberalisation of laws regarding homosexuality has been followed through by an agressive gay rights lobby to the point where homosexuals are seen as not only infallible but impeccable. Case in point - in 2002,
LifesiteNews
reported that "hate crime" against homosexuals was to be a "high priority" for the UK Crown Prosecution Service. Fair enough, it's not on to conduct a campaign of harrassment upon somebody because of who or what they are, but the CPS lays out in its leaflet "
Policy for Prosecuting Cases with a homophobic element
" a definition of "homophobic" classifying it as a thought crime, ie a disposition as opposed to an act:
A fear of or a dislike directed towards lesbian, gay or bisexual people, or a fear of or dislike directed towards their perceived lifestyle, culture or characteristics, whether or not any specific LG or B [lesbian, gay or bisexual] person has that lifestyle or characteristic.
For exam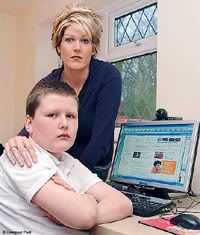 ple, some years ago, a chap in the north of England wrote a letter to a local newspaper saying that in his opinion homosexuality was not a morally justifiable lifestyle - two policemen came to his house and interrogated him on what
his
morals were. (An acquaintance of mine with a gay son agreed that this was egregious.) Compare the case of
George Rawlinson
- in 2007, two policemen turned up unannounced at the (then) eleven-year-old's house because he had called a classmate "gay" in an email. Perhaps they thought his crime was theft - just as the homosexual lobby stole the word "gay", young people have taken it from them, and it now means strange, stubborn, uncooperative or unexpected. Minora regularly calls the computer I'm writing this on gay because it won't do the ten jobs she wants done yesterday.
Young people and homosexuality are on my mind right now because of news from the old country that, in Edinburgh, the two young children - aged four and five - of a recovering drug addict have been removed from their Christian grandparents and are to be given to a gay couple to be adopted (interpret "gay" as you wish); the grandparents didn't wish to relinquish the infants, but have exhausted their savings fighting the case in court. As the
Telegraph
's
Lucy Cockcroft
writes, "
The case raises fears about state interference in family arrangements, and concerns about the practice of adoption by same-sex couples
."
The grandparents were very brave to speak out, as they were allegedly told that if they objected to their grandchildren given to two gay people, they would lose any right of access to them. This aggressive emotional blackmail is an old social-work trick - for example, when sixteen children were removed from a housing estate in Rochester during the industry's period of
satanic ritual abuse
hysteria, they were gagged from speaking to the press, their councillors and MP, even after a year-long investigation found no basis to the claims (other than a competition among the workers to find the first cases of satanic ritual abuse in Great Britain).
It seems that the problem with the grandparents is twofold: firstly, that at 59 and 46 they are considered "too old" to care for the children, and secondly, one has diabetes and the other angina.
Given that my Mum was 42 when I was born I don't have much truck with the ageism, which is bizarre given that in the UK, the
average age of social workers is 49
. The issue with the diabetes and the angina seems to be that state adoption agencies don't want children to be adopted by couples where at least one has a statistical chance of dying earlier than is the national average, which raises worrying questions about how long the state will suffer children to stay in birth-families where parents are afflicted by similar ailments. What's strange, though, is that social-workers haven't seen that if the grandparents can survive a two-year legal battle against them in court, they're pretty robust.
At the root of this is targets: in 2000, the Labour government decided that the number of children being adopted out by local authorities was to rise by 50% by 2006; these targets were scrapped in 2008, largely due to campaigning by Liberal Democrat MP John Hemming, but it is not difficult to imagine a culture of removing children so that managers could tick the relevant boxes - something Mr Hemming has
alleged was happening
.
In Edinburgh, the picture is muddied by the aftermath of multiple failures of statutory bodies to prevent the death of Caleb Ness, son of a drug-using couple, in the city in 2004. Having been a drug-worker, the
executive summary of the subsequent report
makes depressingly familiar reading:
No one attending the CPCC really knew the couple...The people attending the CPCC [Child Protection Care Conference] appear to have had too little knowledge of the roles expected of them. No one was clear about the exact decisions which could and should have been taken at the meeting, including the need to refer such a case to the Reporter. Although the CPCC correctly decided to place Caleb on the Child Protection Register, no detailed Child Protection plan was agreed, and he was therefore left at risk.
As a result, City of Edinburgh Council decided to split responsibilities for child care, with social care issues remaining within the social work department, but child protection services becoming the responsibility of the director of education. One union steward at the time
warned
, "
You are going to end up with specialist children and families support staff not answerable to the head of children and families
." It seems to be a case of legislation being brought in specifically to prevent the right hand from knowing what the left is doing.
I feel sorry for this family which faces being torn apart, and, given that the City of Edinburgh Council's own leaflet on "
new guidelines on protecting children living in families with drug and alcohol problems
" states that "
they will attempt to keep families together as long as possible
", I can see no other rationale for it than an experiment in removing children from a heterosexual environment and giving them to a gay couple to see what orientation will "take". Perhaps the fact that the heterosexual household is a Christian one is the cherry on the cake.
It seems we are looking at homosexism, a phenomenon whose effect
Pamela V Uriar
te
describes as "the marginalization of heterosexual men and women within a commonplace that has led to stigmatization... and persecution" - the Edinburgh branch of UNISON, the trade union representing council-employed social workers, has reserved seats for, among other interest groups, "
bisexual and transgender members
" - there doesn't seem to be much room for people to speak for poorly grandparents of troubled children: blatant homosexism. Or maybe there's a new target for gay adoption?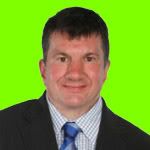 Conservative Councillor Jeremy Balfour is reported to be considering
pressing for an investigation
into this decision. I hope that investigation stops this madness, because once the children are in the hands of a gay adoptive couple, then on the off-chance that social workers feel the need to voice concerns about potential abuse by gay adopters they may not find management so willing to lsiten, as happened in the case of
Ian Wathey and Craig Faunch
in Wakefield. Then we'll see a depressing but increasingly common situation: the state as abuser-by-proxy.