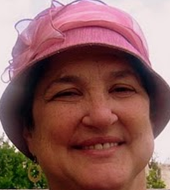 Risa from Isramom
has been kind enough to tip me in an internet meme that was started on
Adventures in Mamaland
. I enjoy Risa's blog because she presents life in Israel as a series of everyday occurences in a religious Jewish family in the Holy Land, free from the accretions of gentiles like me who can write a blogpost then go to work in a Merry England wherein one can still perform the basic tasks of living without risk to life and limb. Thanks for the kind words, Risa; much appreciated.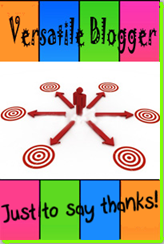 These are the rules of the meme:


Thank the person who gave you this award.


Share one thing about yourself readers might not know otherwise.


List six (6) bloggers you think are fantastic, and say why.


Contact the bloggers you've picked, and let them know about the award.
One thing about me that regulars to the Draughty Old Fen might not know is that I'm addicted to cheese. So much so that last night, I NEEDED cheese so much that I stole some of Maxima's white stilton with bits of fruit in it, which she buys because nobody else in the house likes it. She confronted me and asked me why I took it. I replied that I took it because it was the only cheese in the house. I'm still on probation.

Here are six bloggers I think are fantastic: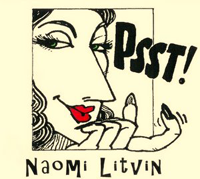 Firstly, Naomi Litvin. The author of We Never Lost Hope: a Holocaust Memoir and Love Story, she critiques antisemitism and the contradictions of modern society in a manner that is no less forensic for being literary. I like her because, as the father of girls, I am grateful for the spotlight she shines - with David Appletree of the Jewish Internet Defence Force - upon Facebook.

My second choice is Linda, an American home-schooling Mom and photographer who writes passionately and frankly about the joys and miseries of life, love and standing her ground as a staunchly pro-life Roman Catholic. Her blog, Don't Poke the Baby, is as unmissable for her lyrical wisdom as it is for her photography.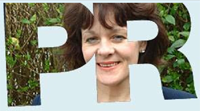 Ellee Seymour is a Press Consultant and journalist who blogs about both national affairs and the minutiae of her beloved East of England. The reason she's my third choice is that I admire the inner security that allows her to praise people with whose views she disagrees when she feels praise is due. Another reason I admire her is that she's a supporter of Headway, a charity that helps people get over head injuries.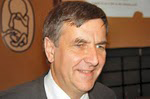 John Smeaton, SPUC Director is the blog of the head of the Society for the Protection of Unborn Children. He writes for people from all political and religious backgrounds and none who are concerned for members of groups vulnerable to Establishment anti-life prejudices - the unborn, pregnant women, people suffering from after-effects of abortion that aren't recognised as existing, the terminally ill, people with chronic physical/mental illnesses,older people - to name just a few. I chose him because I have uneding admiration for the tightrope he walks by praising members of the Establishment who are brave enough to defend members of these groups, while critiquing enemies of the vulnerable, who are often members of the same Establishment groups.


Lorena lives on a ranch in Texas, and on Lorena's Blog you can find photos of the most exquisite quality. Her blogs, centred on family and animals with the occasional review, are well worth the read.
Lastly, but by no means leastly, I first heard of Naomi Litvin's blog through David Appletree's world-famous blog, The Jewish Internet Defense Force, which provides a voice for Jews in the US and worldwide at a time when many vested interests would have this voice extinguished. More than this, though, if you're not Jewish and/or haven't heard of David, keep an ear open: as Facebook falls, I think you'll hear his name as one of the brave who spoke out against the exploitative network when it could do no wrong in the eyes of the Mainstream Media.
Again, a big thank-you to Risa. It's one thing to get a badge for political blogging, but to be tipped by somebody who likes to read what you have to say is on an entirely different level. And, as the time when I can only blog occasionally as other things demand my time fast approaches, it's something I'll never forget.