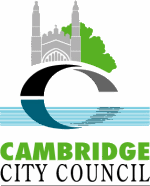 Everybody Draw Mohammed Day was going through my mind today when I rang
Cambridge City Council
to ask how permission for the proposed mosque on the city's Mill Road was progressing. I must admit I expected to learn nothing, but a very polite and helpful chap informed me that, although
the land, the former Robert Sayle's site
, had been acquired, no planning proposal had been submitted and one was not expected in the immediate future.
The site was acquired in 2008 by the Cambridge Muslim Welfare Society and Mulsim Academic Trust; but a police investigation of an
arson attack later in the year
, which resulted in their demolition, is presumably hampering planning applications.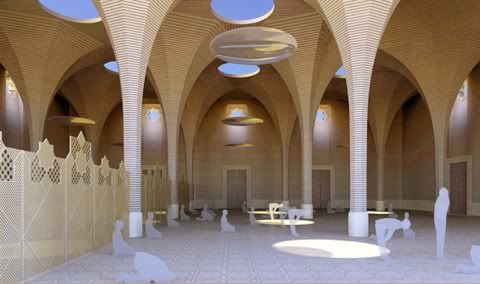 Freedom of worship is an essential human right, so if the Muslim community in Cambridge is poorly housed in the
Abu Bakr Jamia Mosque
off Mill Road, then I hope they get permission for their mosque.
I also hope that any planning process is not a set-up like the
Mill Road Tesco
process, which was hijacked by well-heeled sandalistas objecting on ideological grounds in the knowledge that they have the money to patronise the
independent shops
.
So, in the event of there being a planning process that is open to the public, I have one issue that I hope will be debated in the open:
Given that paragraph 49 of
Government planning advice PPG13
discourages adequate provision of parking spaces in order to promote sustainable transport choices, how will Councillors and planning officers treat proposals for parking spaces in the plans? If they apply the proposals consistently by refusing an application with adequate parking, how will they respond to claims that not everybody without private transport will be able to make it to worship, depending on where in Cambridgeshire they're coming from? (The Cambridgeshire Roman Catholic community has experienced this, with changes in Sunday bus timetables leaving residents in some villages unable to attend Sunday Mass.)
I am glad that mosque leaders have said that the mosque will have
no minaret or call to prayer loudspeaker
; speaking of members of Cambridge's 4000-strong Muslim community trying to cram into a space meant for 500 then "spilling out into the street", trustee Mohammed Mahmood says "We don't want to be a nuisance to neighbours anymore".
The reason I thought about Everybody Draw Mohammed Day when I was making my phone call was that I was reflecting how censorship on ideological grounds nurtures but disfigures that which it would suppress: it would have caused much less of a splash had Facebook not pulled the page that founded it. I was going to do a post for the day, but found myself unable to because any blog I would have linked to contained pictures I will not reproduce on a blog accessed by a lot of schools. But anyway, being given the information I wanted straight away was an unexpected and very pleasant surprise.
We see
the worst of Islam
all too often on the media. I hope the coming negotiations will show us its best out in the open.
And in a spirit of conciliation here, unlinked, is a cartoon by California's Earl Jones that I hope will speak to Muslims, Christians and beyond.