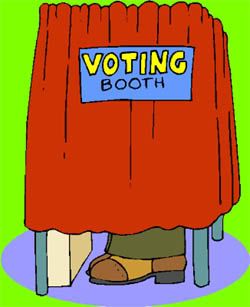 It's that time of year again! The
Total Politics Blog Poll
will decide which blogs go into the top 100s of various categories and the Top 500 in the Total Politics Guide to Political Blogging 2009-10 - Conservative, Labour, Green blogs etc - and you were kind enough to put me at number 68 in the Top 100 Conservative Blogs last year.
The poll, this year, is being promoted/sponsored by LabourList, LibDemVoice and
Iain Dale's Diary
.
You don't have to be British to vote, but you need to vote for ten British political blogs - you can access loads of them at the
Total Politics
blog directory. Only email that vote for ten political blogs from the UK will be entertained.
My manifesto? I'm a stubborn, opinionated cyber-reactionary,
and
I promise not to make things easy for sociopathic minority groups. And I like cats.
So vote for the Happy Yellow Dog of the Fens (by appointment) - you know it makes a strange kind of sense!