Click here to view this post with only links to YouTube videos, for computers with 56k modems or slow broadband

I'm not a footie fan, but since you can't escape the World Cup this summer, I thought I'd theme my monthly Top Ten around football on the principle that if you can't beat 'em...So enjoy the music, and if you want to go a little deeper, click the flags to find more aboutthe national teams!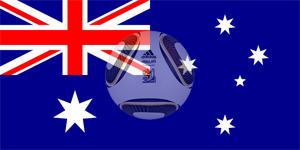 So the first song is published in solidarity with people who, like me, don't understand others' obsession with the world's most popular sport! This was originally sung by Robin Hall and Jimmy MacGregor, from Glasgow and Edinburgh respectively - home to Celtic, Rangers, Partick Thistle, Hearts and Hibernian; but Australian Anglophile Rolf Harris has updated it slightly.
The World Cup's being held in South Africa, which was teetering on race war not long ago with the murder of Eugene Terreblanche; but, as the
Telegraph
's Rian Malan notes, "
when South Africans pull together, we can move mountains
". Here, one of the country's greatest exports, vocal group Ladysmith Black Mombazo, repatriate
The Lion Sleeps Tonight
(sung by, among others, The Tokens, Karl Denver and Tight Fit) in the original Zulu
Mbube
, "Lion".
The official World Cup song,
Waving Flag
, is an inspiring piece about the ability of the "beautiful game" to bring peoples together. It would seem patronising were it not sung by K'Naan, a Somalian artist who has seen at first hand the violence that ensues when countries fail. This is the official video: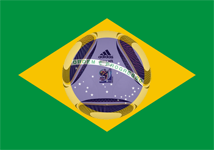 The phrase "beautiful game" was coined by Sir Edison Arantes do Nascimento, otherwise known as the Brazilian and international player Pelé, arguably the most famous football player ever. Brazil's the only team to have played in every world cup and, as five-time winners, has a small galaxy of stars on its strip. Unsurprisingly, they're the bookies' favourite to win this time. Look at the photo of actors and footballing deities on this video of the theme to
Escape to Victory
and you'll see Pelé kneeling in the front row, third from the right. He's depicted as being badly injured by a Nazi player in the film, which I wonder is a reference to his being targeted for fouling by Bulgarian players in the 1966 world cup.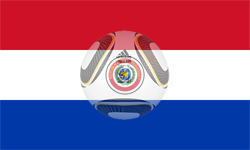 An essential part of football is the terrace chant, the simplest being just rhyming phrases, eg "ooh-ah, CantonAAAAH!" More complex ones are taken from songs, for example the first line of
Guantanamera
, in the form of, eg, "one David Beckham, there's only one David Beckham..." It works with Becks' name and ones like Graham Souness, but it just doesn't work with names like Marc-Antoine Fortuné. Anyway, here's the original from Los Paraguayos: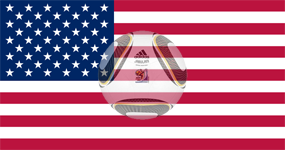 But this is all very male-orientated. What about the women? Lots of women do, of course, watch football - and there's an
ongoing debate as to whether men and women should play football together
- but it remains a male-dominated sport. So I hope you ladies out there suffering from footie-fatigue HAVE SOME FUN!
Despite rumours of countries being prepared to bribe referees, one hopes that the Olympian ideal of sport still pertains in football. Whitney Houston sang about that ideal perfectly in the Albert Hammond/John Bettis composition
One Moment in Time
, and it's covered here by
Charice Pempengco
, the Filipina singer who shot to fame through YouTube. Watch that space.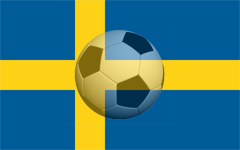 Tracks by footballers and other team members are traditionally associated with players gargling with gravel before attempting to deliver an approximation of music, so it was a revelation when England's erstwhile Swedish manager, Sven-Göran Eriksson, compiled a collection of classical pieces. This is Malcom Arnold's
English Dances Set 2
, performed by the Texas Honors Wind Ensemble.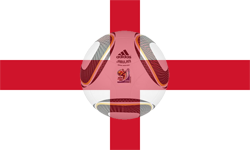 Do England have a chance of winning a second World Cup? Just as any boxer in a ring has a "fighter's chance" of winning, I'd say that England has a chance of winning merely by its presence in the World Cup. It's a pity that injury has ruled David Beckham out of playing, but Fabio Capello's still an inspirational manager and has a great team behind him. As the advert says, "maybe, just maybe..."
If you liked this, click here to go to more top ten songs about...